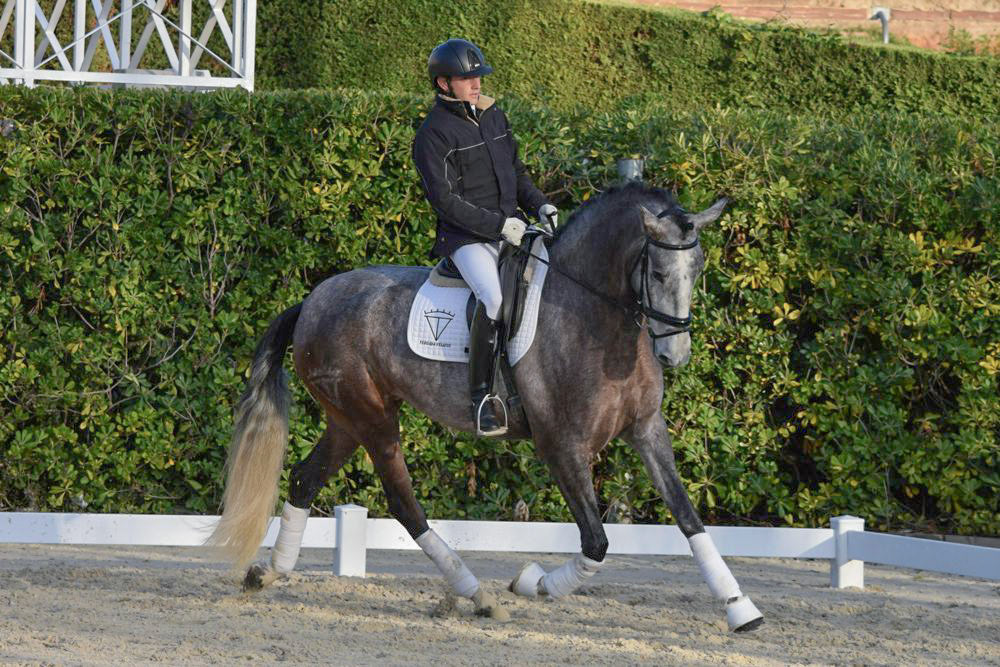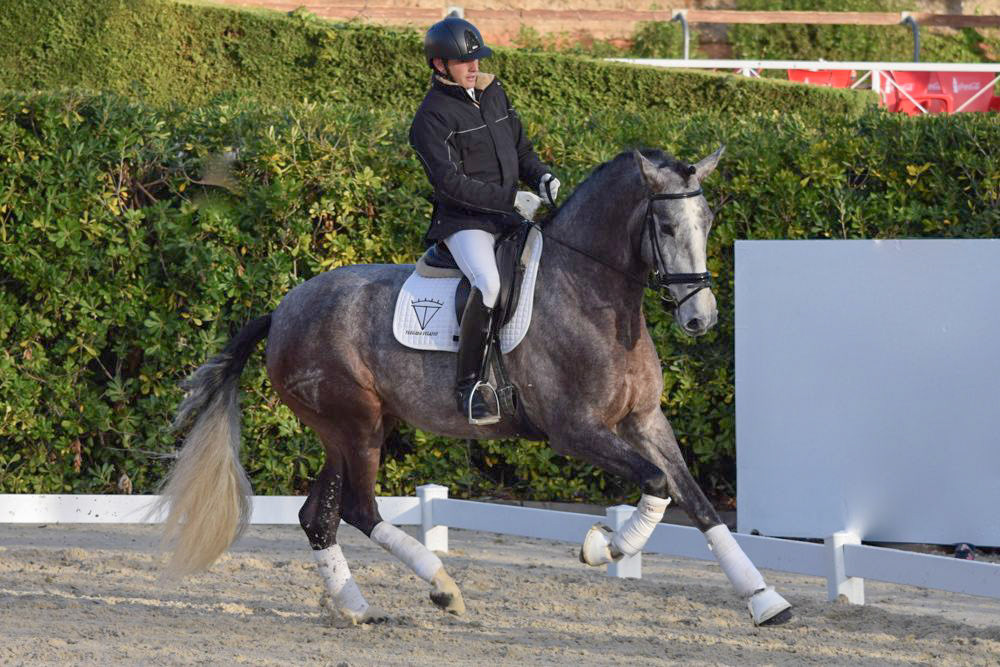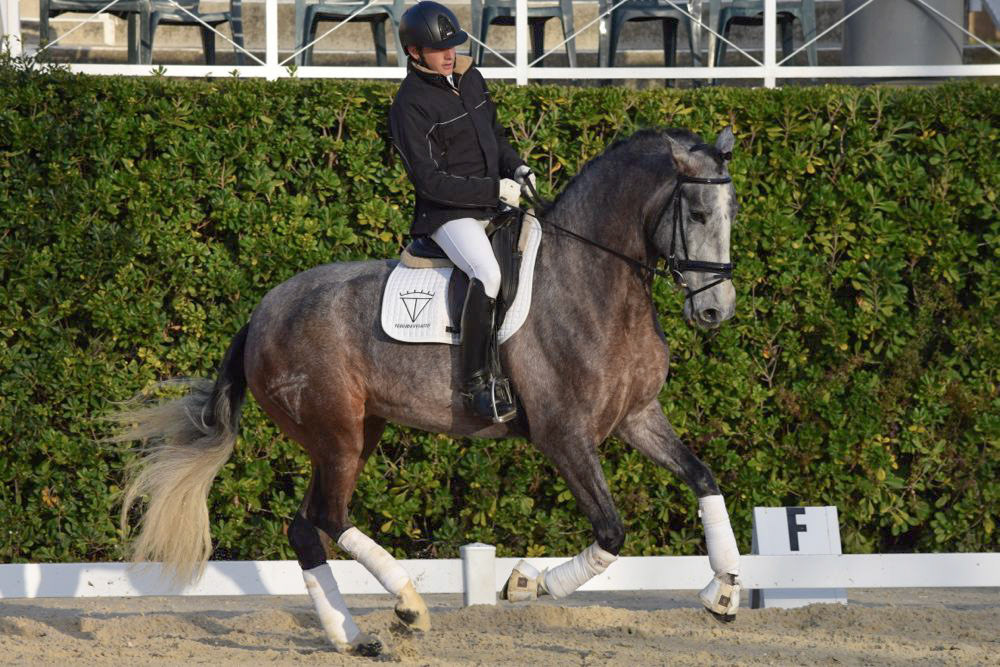 PRE dressage mare Kanaka VG is only 4 years old, and has been under saddle for about one year. Here, she is warming up in the arenas of the Royal Polo Club in Barcelona, to participate in the CDN**; the first competition of the season. This is also the first dressage competition of Kanaka's life, as well as the first time away from home. 
Here you can see professional rider Marc Amat and Kanaka VG in the warming up arena, some time before entering the arena that day, to compete. 
Kanaka VG celebrated her dressage debut with a score of 68,800%, which made her the number one horse in her class that day.
PRE dressage mare Kanaka VG (Mariscal XLIX x Fiaca VG) is a grand-daughter of Fer Bulería, Reserve Champion of Spain. Her father Mariscal XLIX is a qualified PSG/GP PRE Andalusian stallion, with an impressive list of merits from Spanish breed competitions. She is born in 2013. Her pedigree combines some of the most interesting performance lines of PRE Andalusian dressage horses.