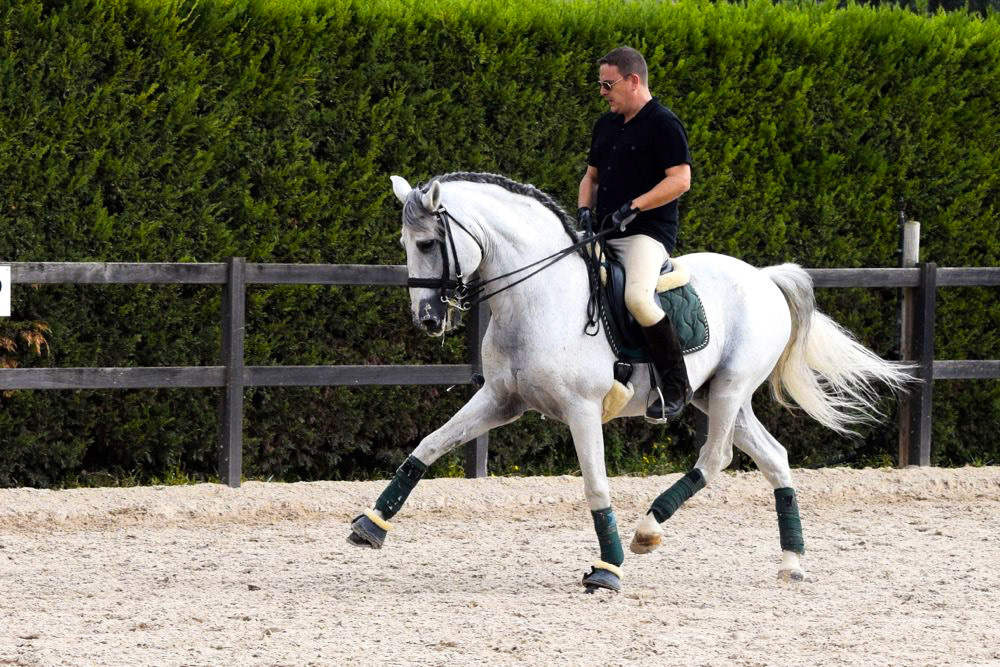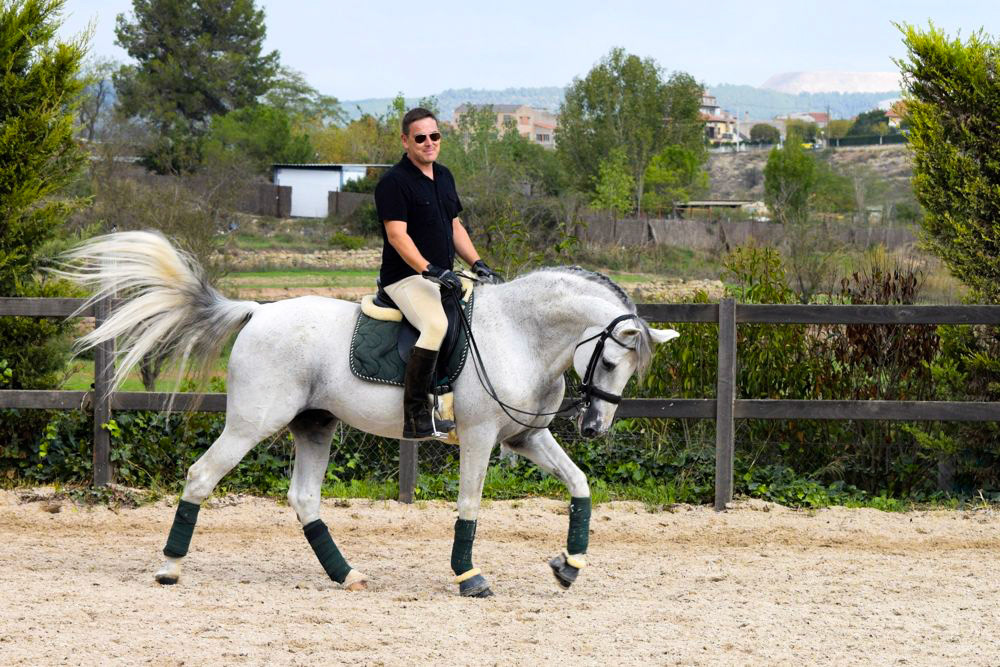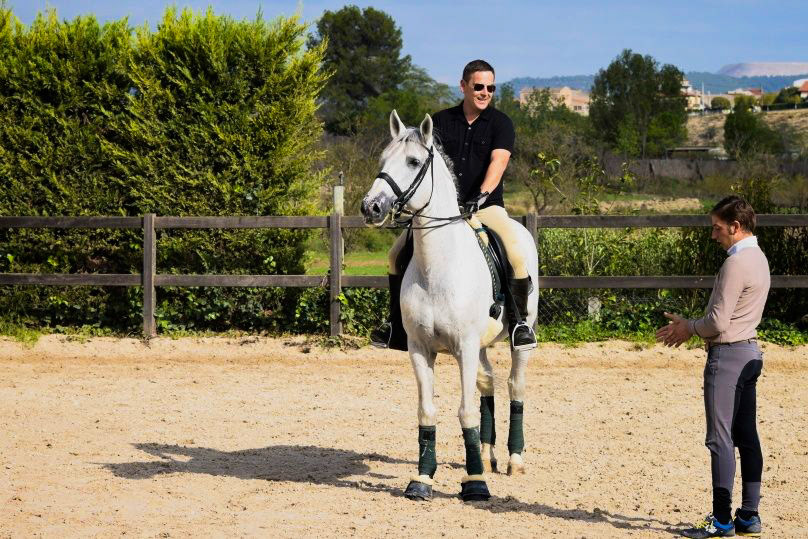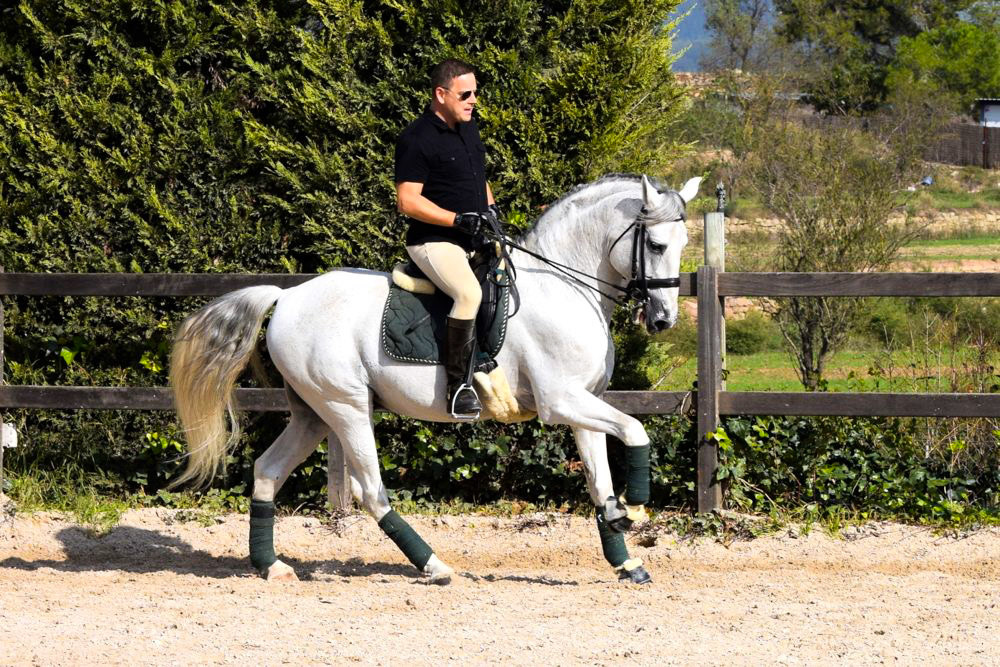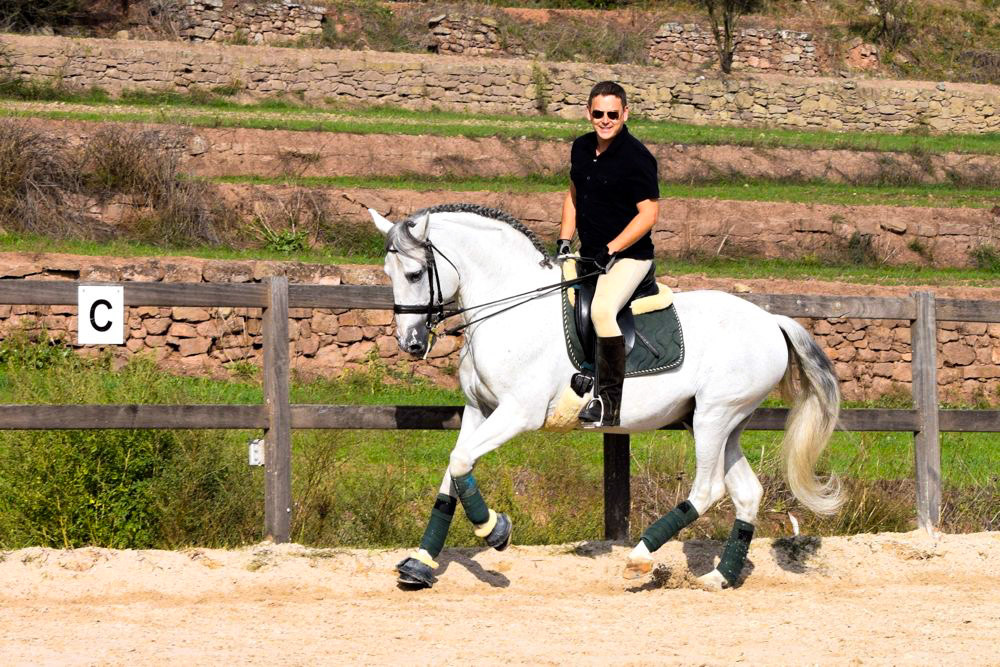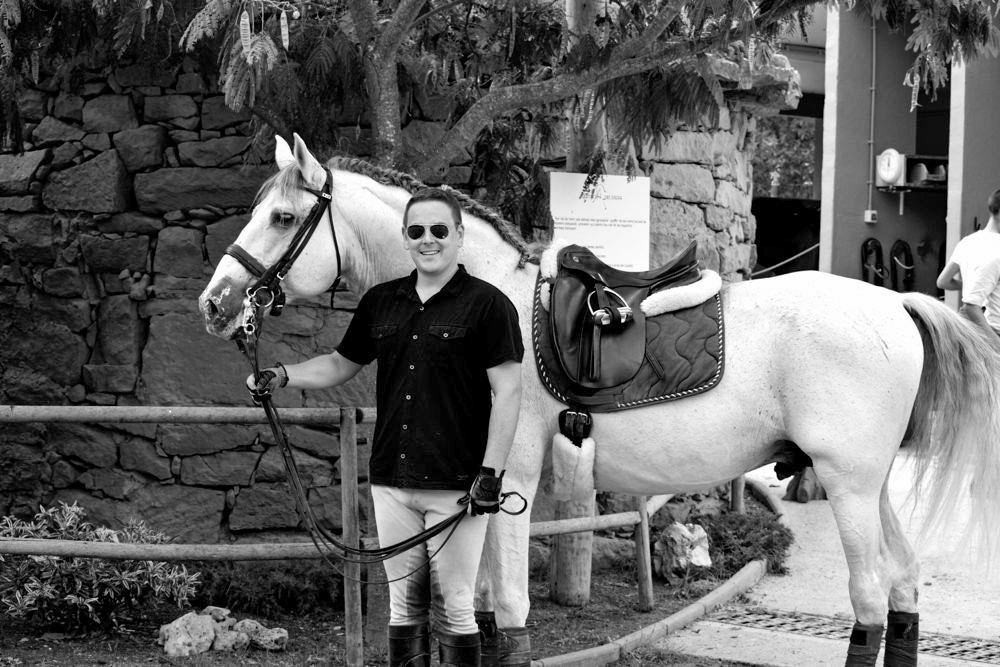 Adam is a builder and amateur dressage rider that competes at the Prix St George level at home in Canada. After learning about the purebred Spanish horses, and falling in love with their beauty, he decided he should one day ride one and on one sunny winter morning, the day had come and he contacted us to set up a private one-on-one dressage clinic on one of our top PRE Andalusian horses.
Sitting up, Adam quickly relaxed and found his connection with the horse. And as the connection between rider and horse improved, so did the quality of the exercises. Soon he was doing the advanced exercises as if he'd done nothing else in his life.
After sitting off, Adam was all smiles, commenting that the connection to the horse he had experienced while riding was "beyond anything he'd ever felt before". See what he has to say in the short video clip below!