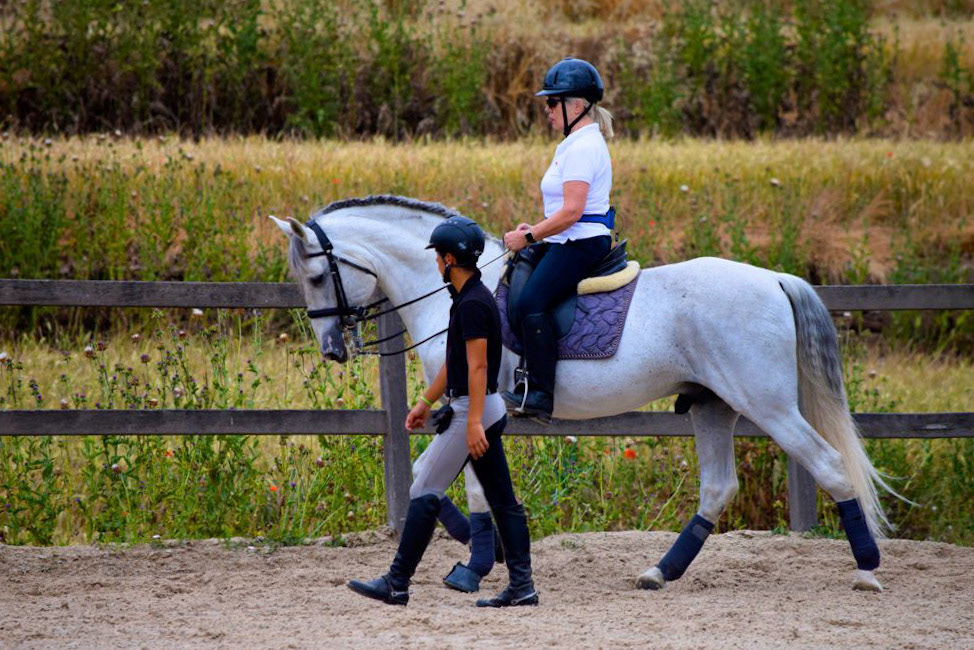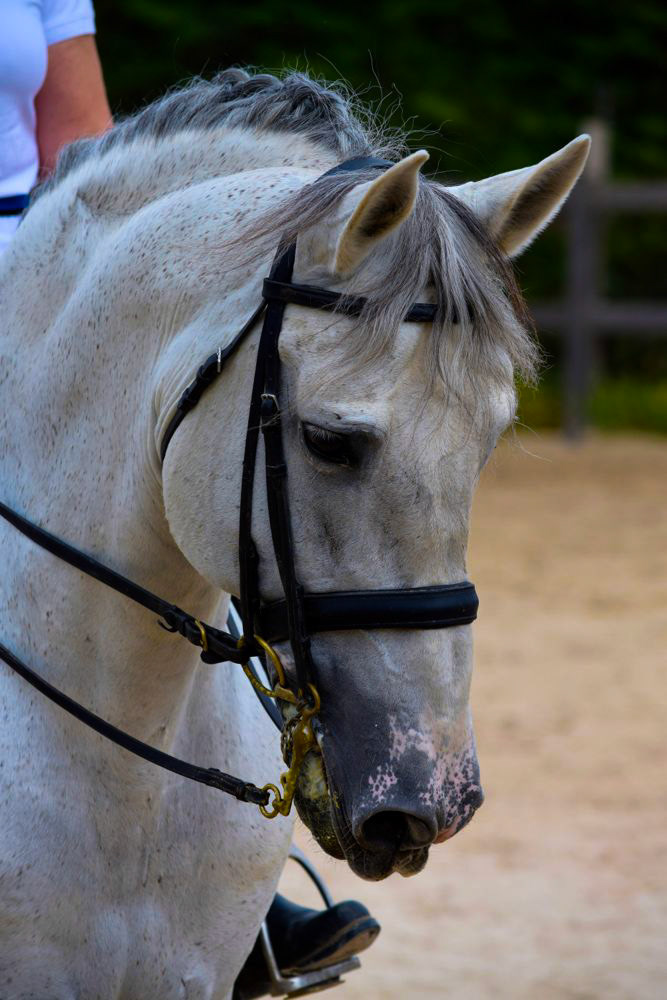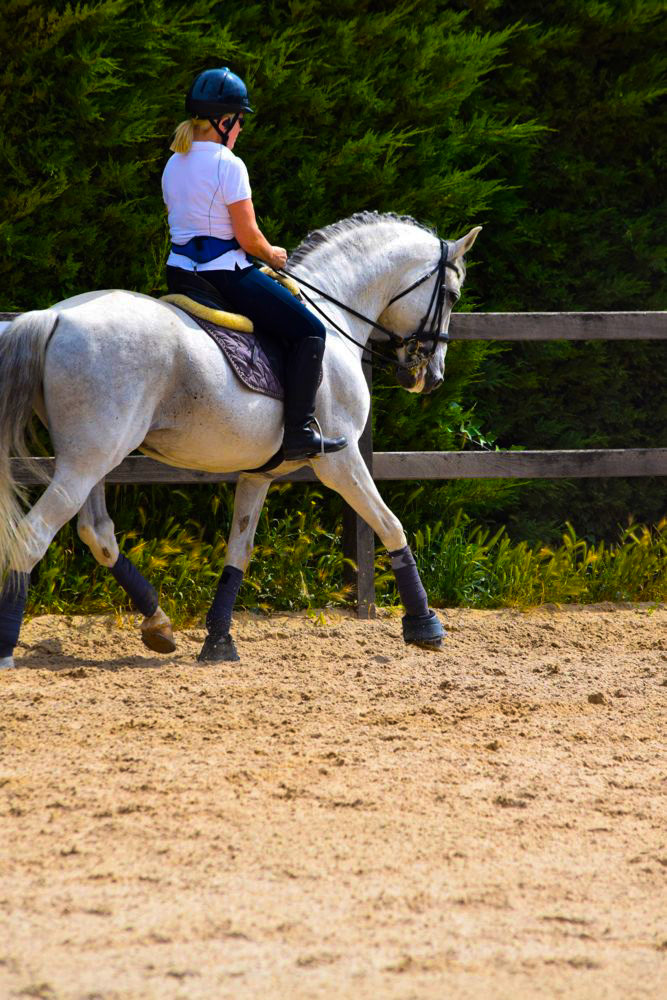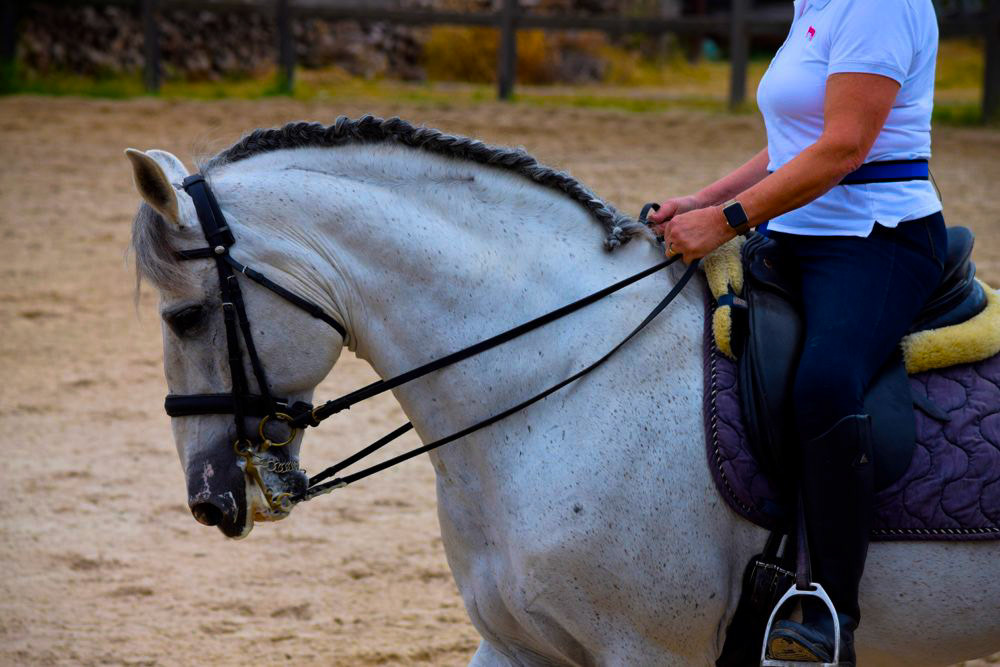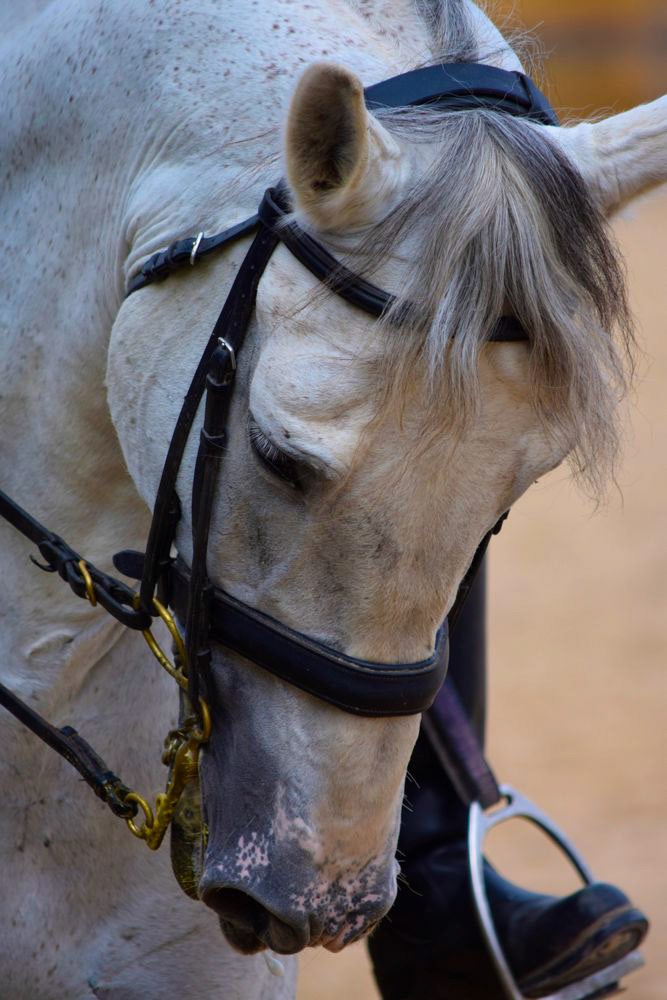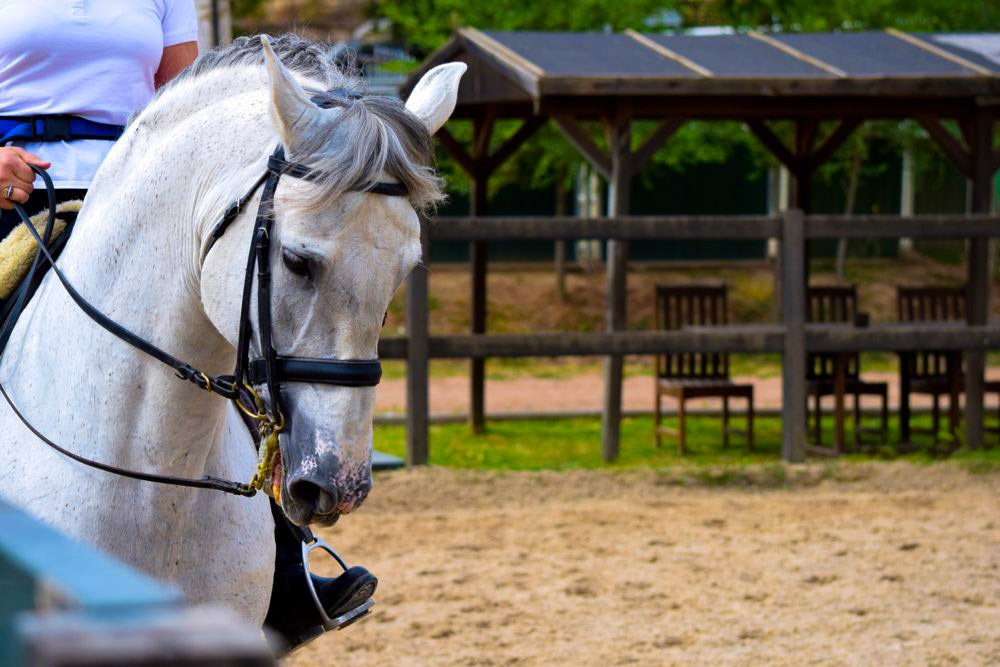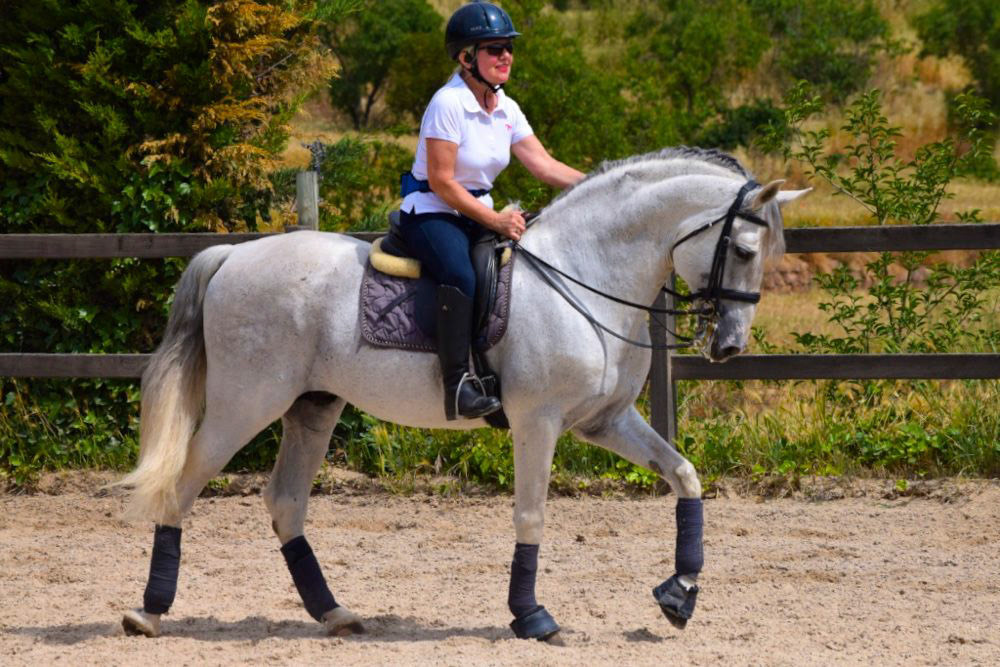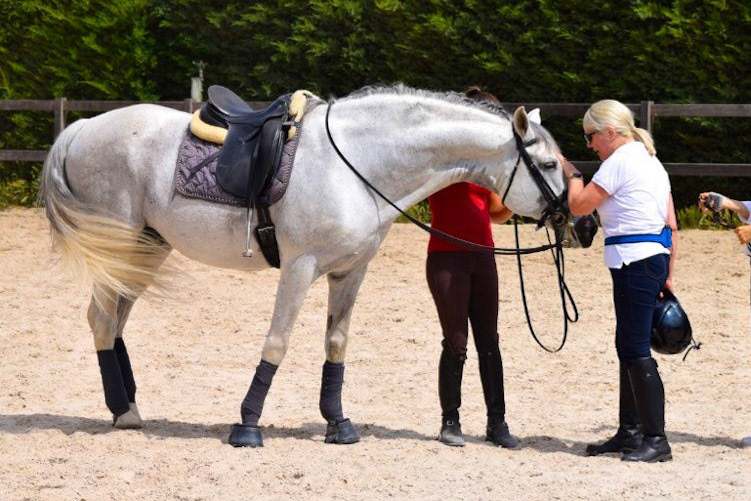 Jean is a photographer from Canada who loves horses and rides her best-friend horse at home. When Jean visited Spain with her family, she contacted CavalReal to ride one of the champion PRE Andalusian horses in training.
One sunny morning she arrived with her lovely family, husbands, children and grandchildren, and with camera and video equipment in place to properly document the whole adventure.  
As her horse was led up for her to mount, Jean might have wondered if what she had promised herself to do - ride a full-blooded stallion, was really such a good idea. But nevertheless she bravely sat up, and asked him politely to start walking. It all seemed to be working fine... The class commenced in a spirit of some tension and nervousness that was directly translated to the horse. As the connection quickly improved and Jean started breathing deeply, the feeling soon changed into one of intense delight. 
As there is a different level of sensitivity needed to ride the purebred Spanish horses, Jean got to learn about mental focus, connection, seat and contact from her trainer Laura Campos Duran.
Quickly absorbing the instructions from her trainer, Jean soon looked as if she had been riding purebred Spanish stallions all her life. As the class was approaching the end, Jean bent forward to thank her new friend, the purebred Spanish stallion that had been her trusted schoolmaster, with a heartfelt caress on his long neck. 
As you might be able tell from these images, Jean's experience was one of joy, pride and utter contentment, and she said she hoped to come back soon again. 
Thank you! We will get back to you shortly.