Joyero Warming Up at the Royal Polo Club in Barcelona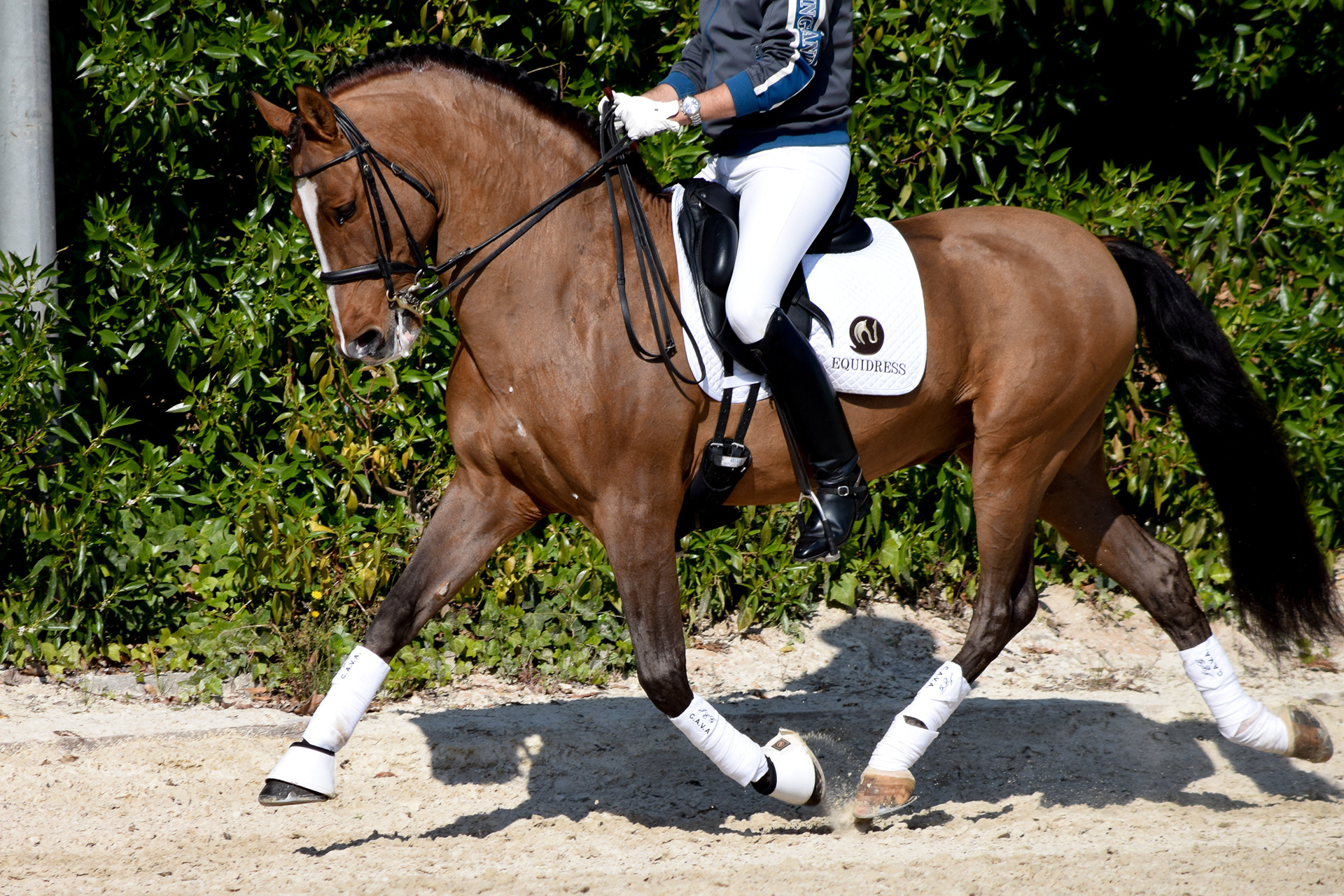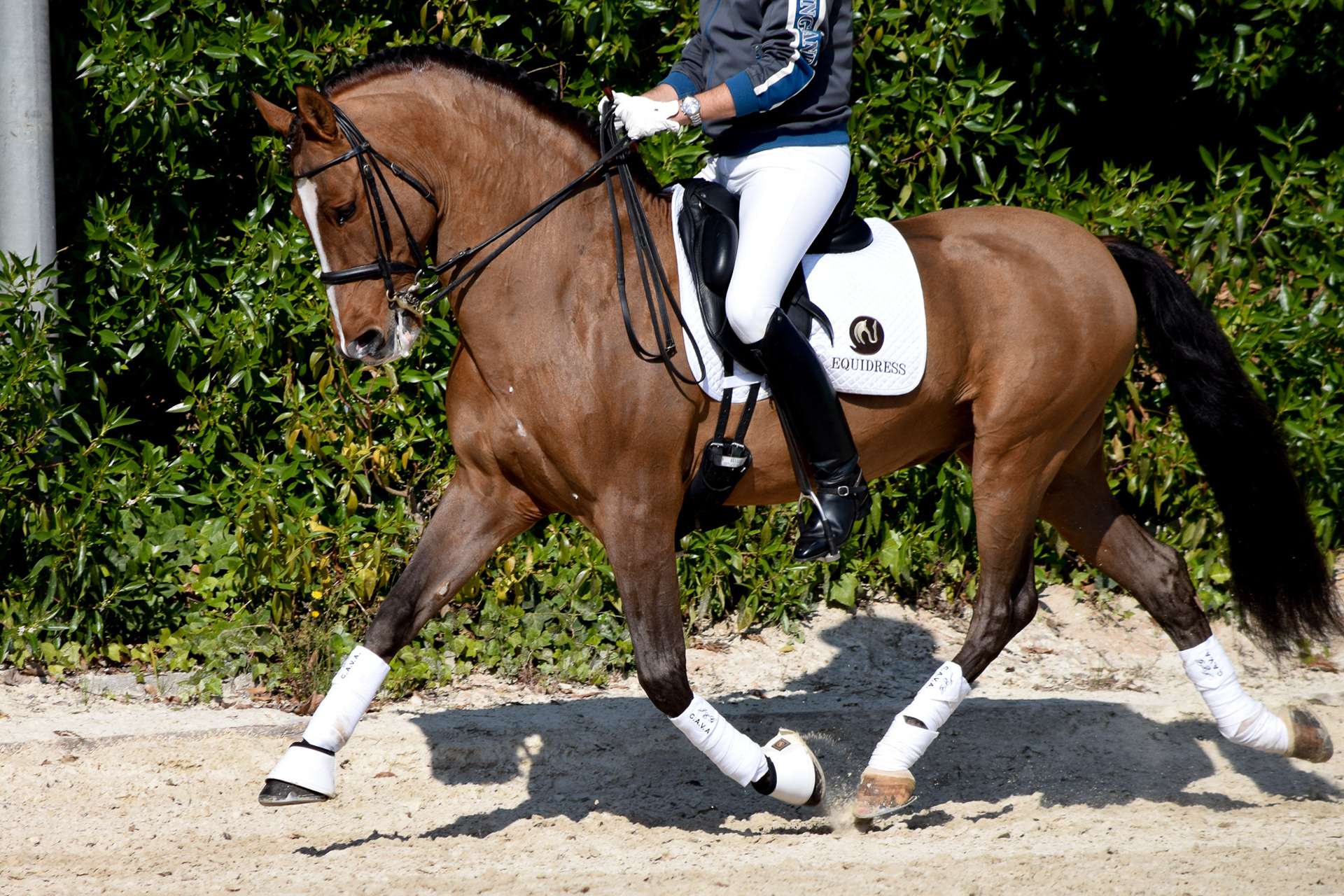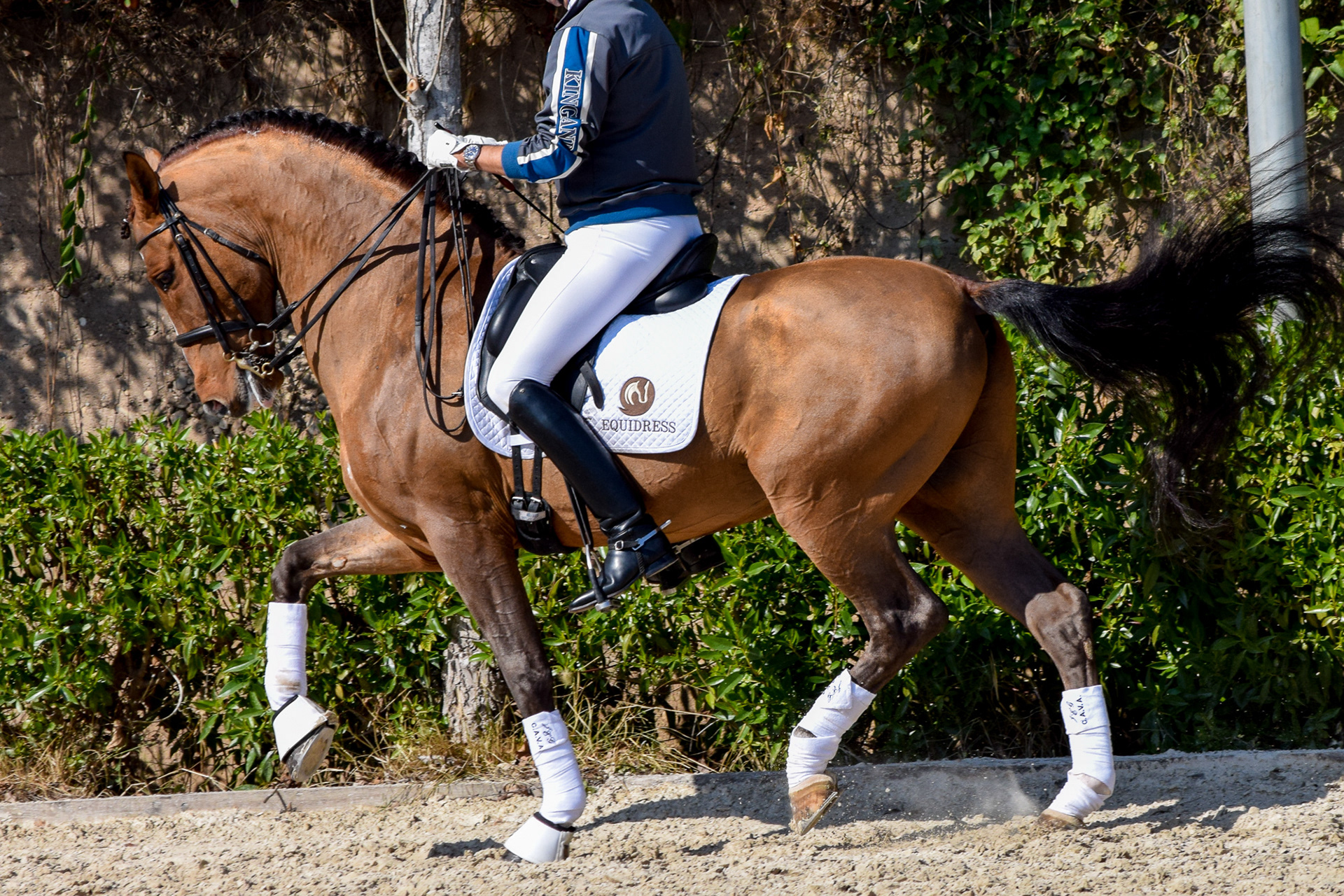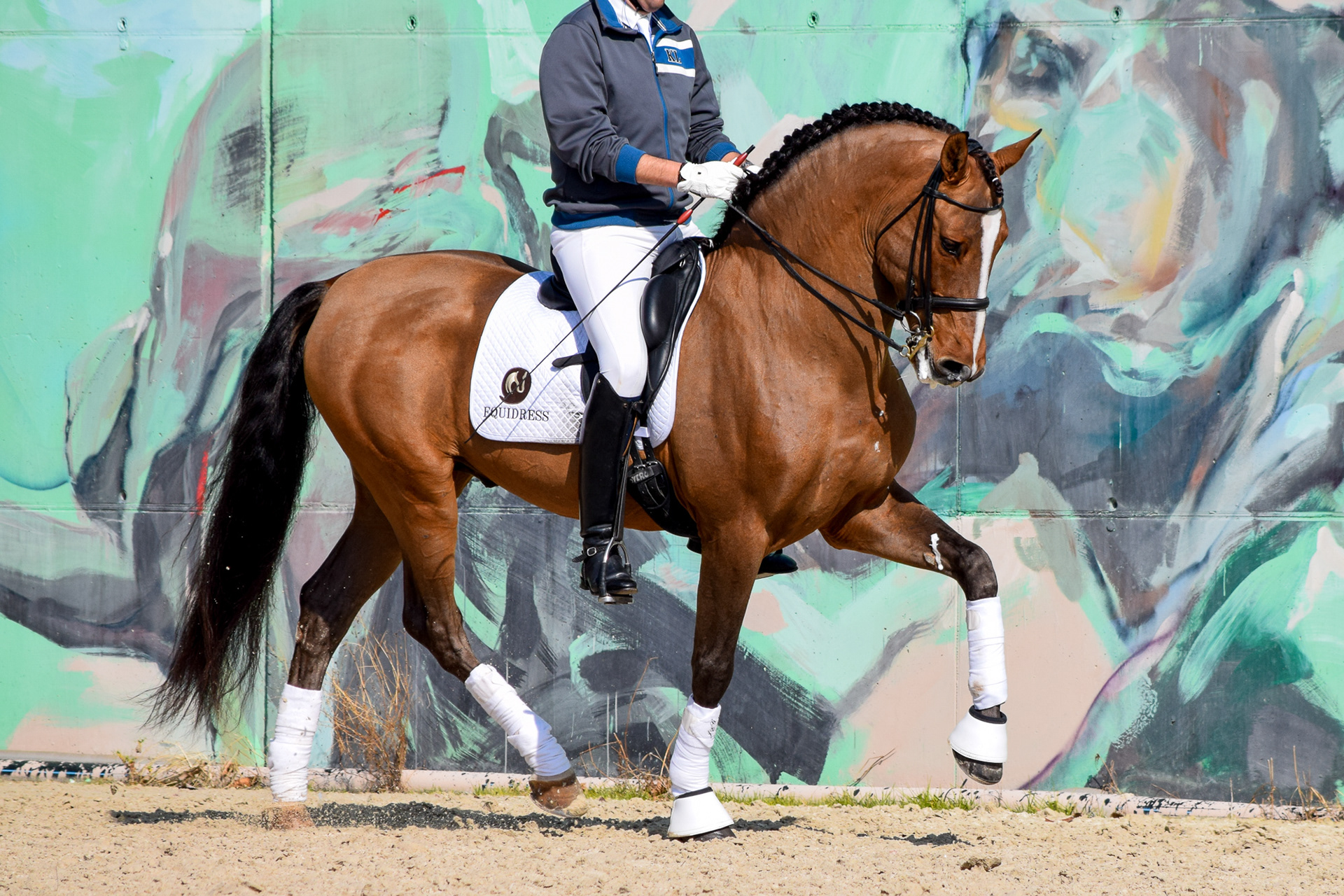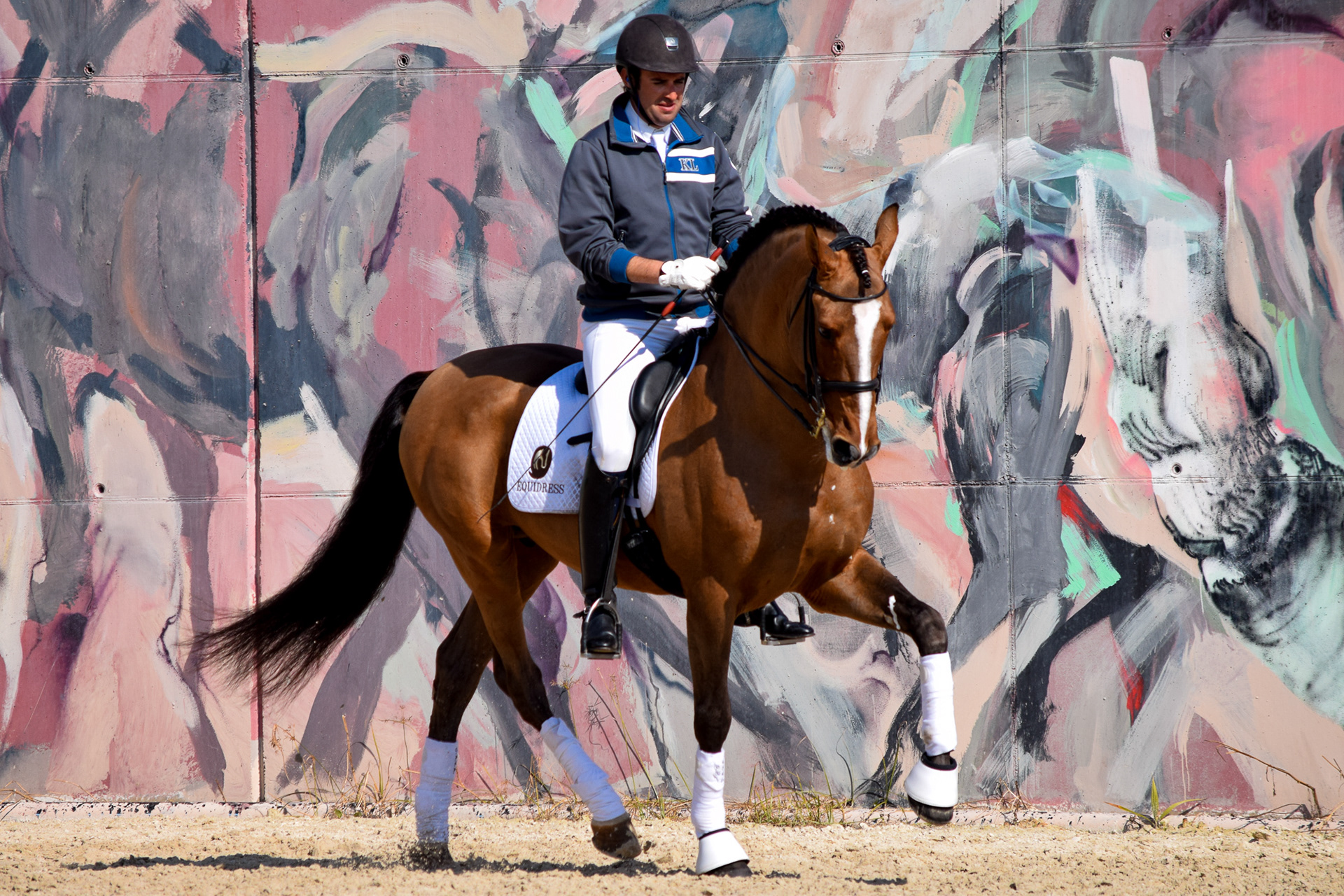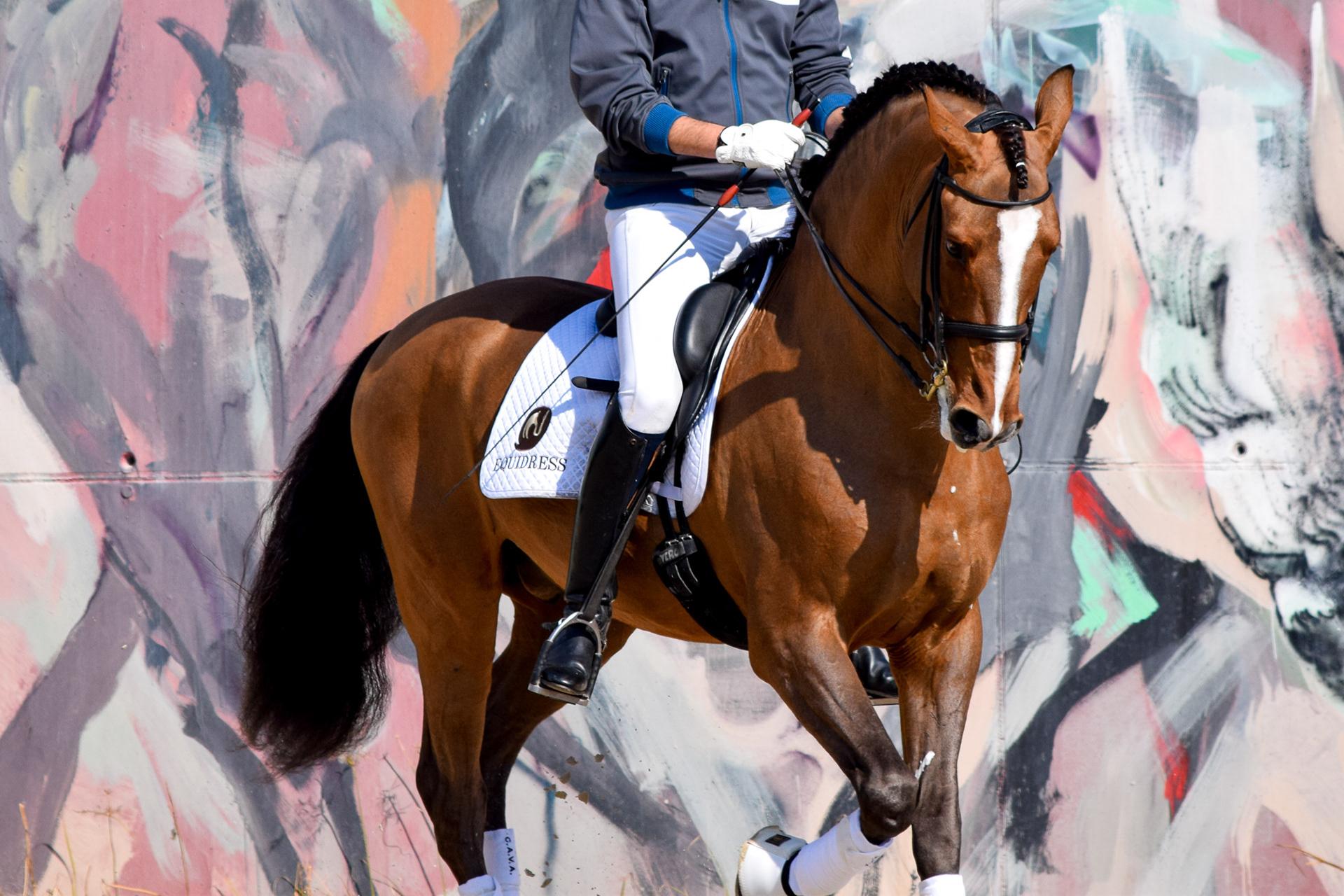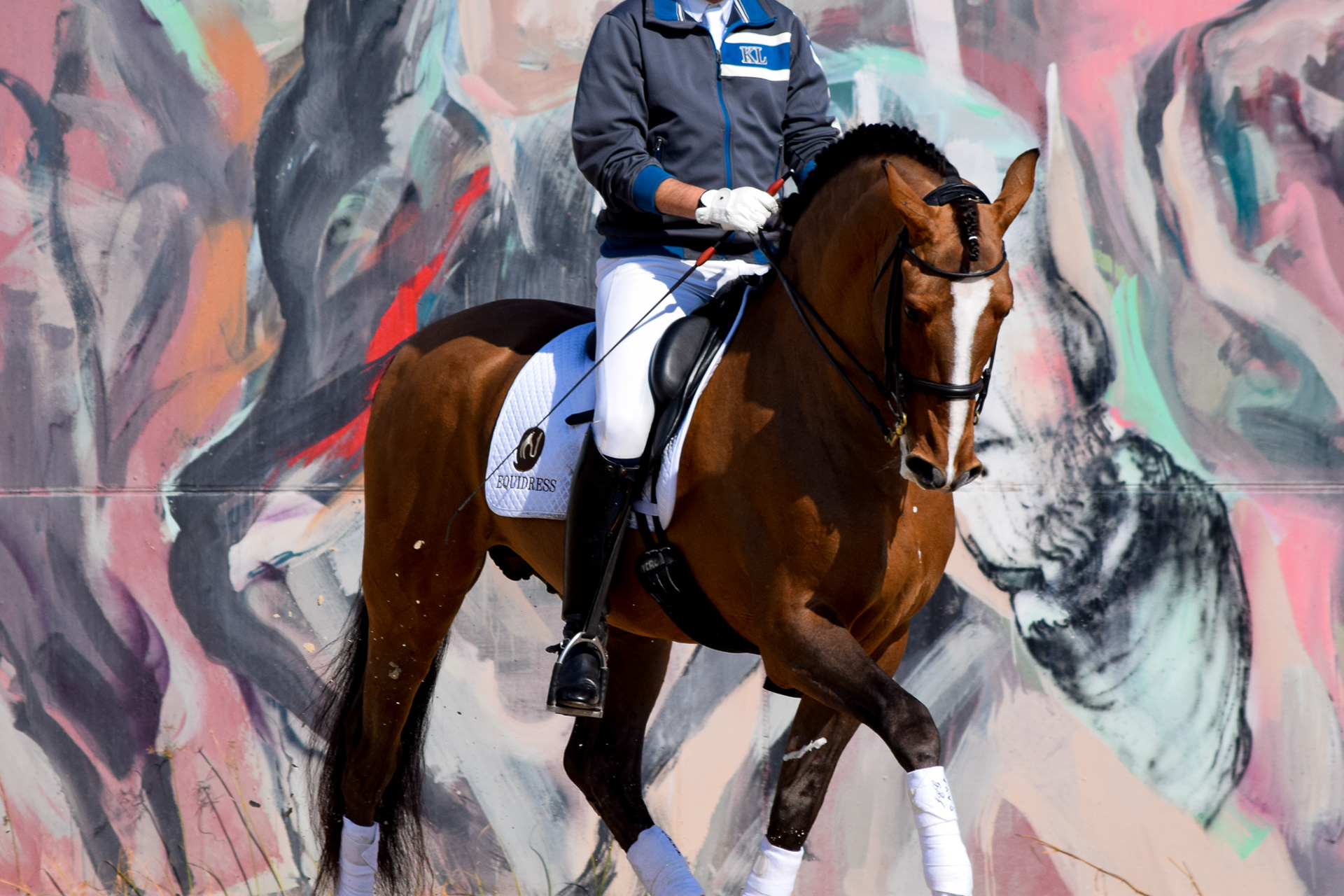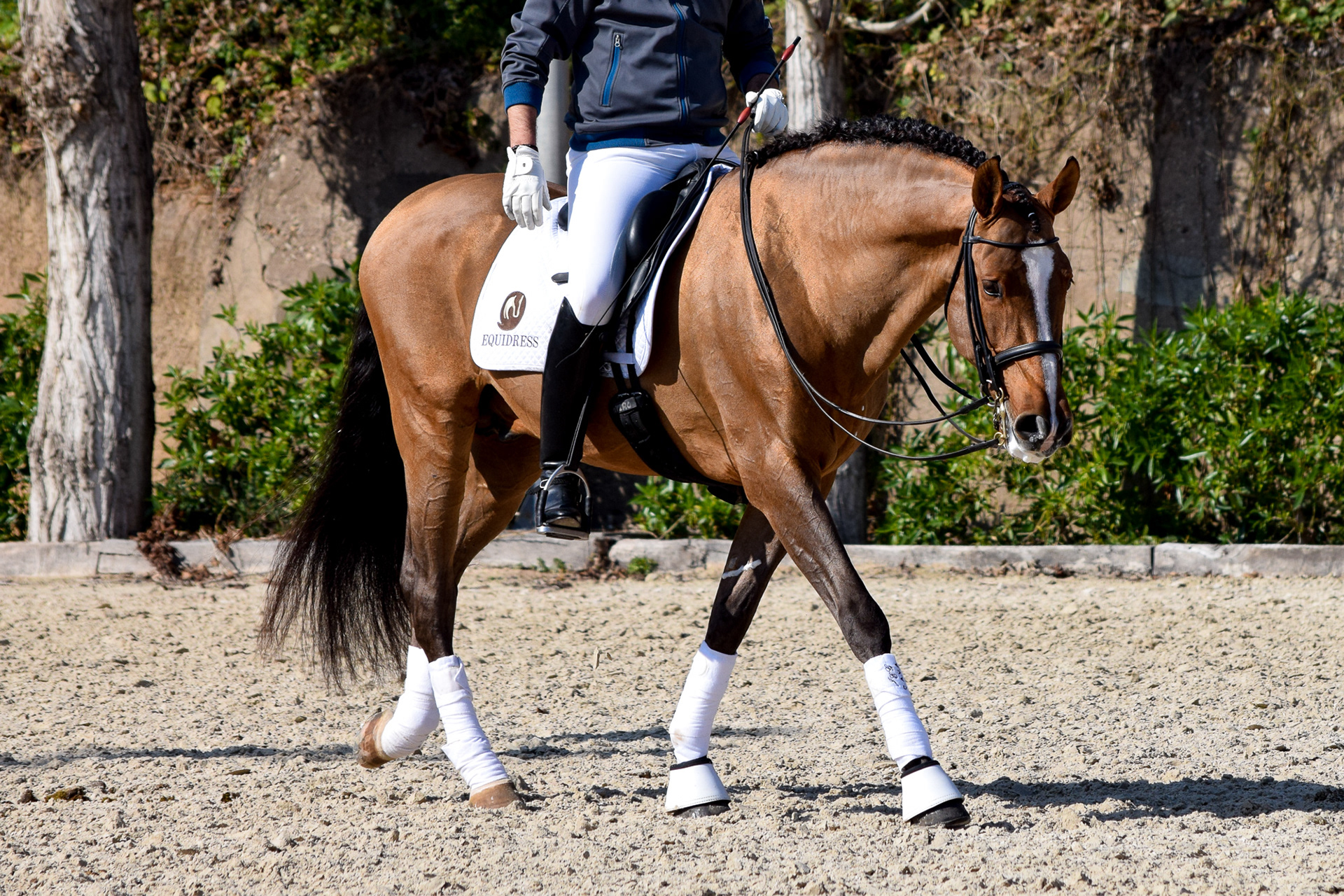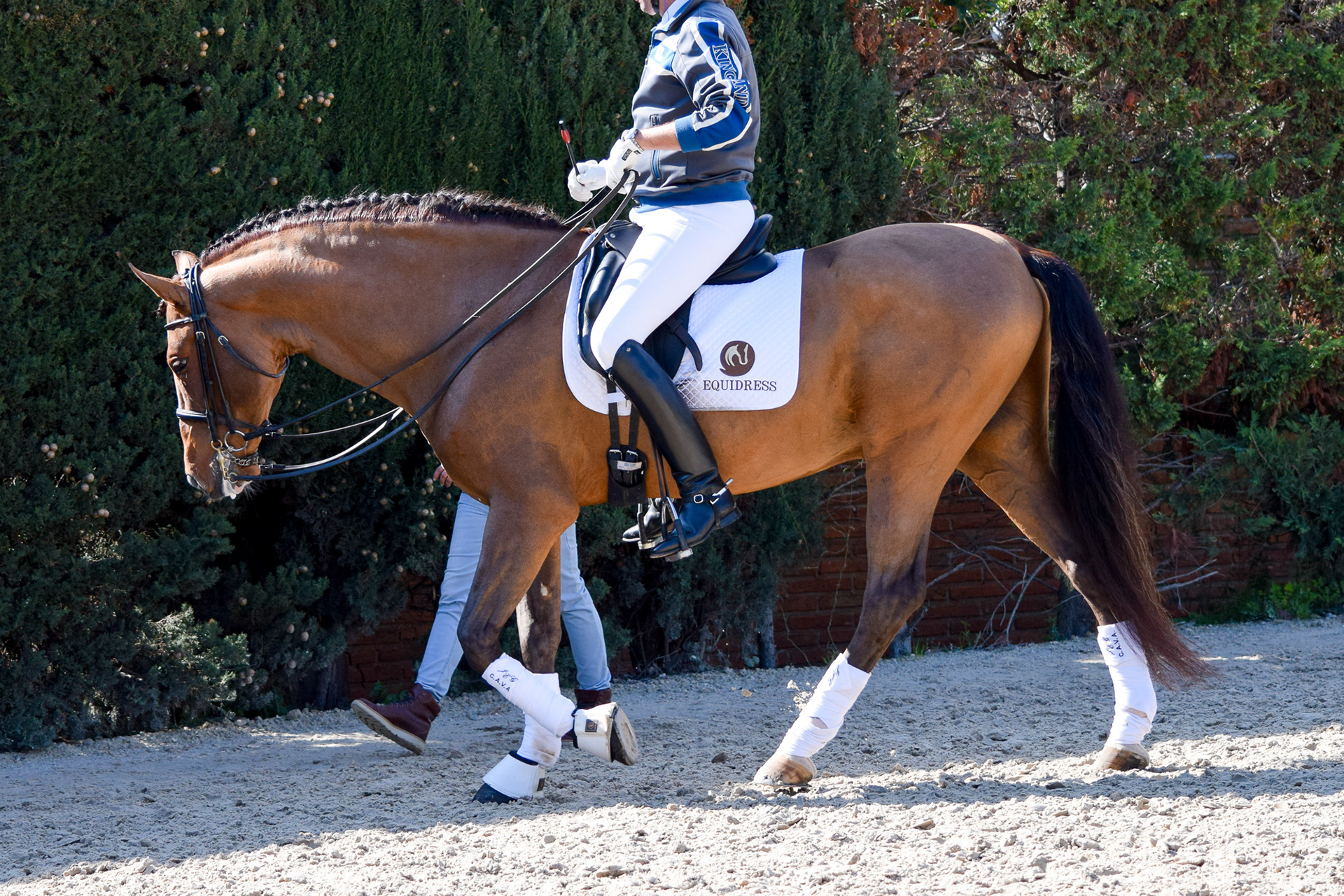 Joyero Salvatella and amateur rider Jaume Escamilla warming up. They ended up at the12th place in their class of 25, with a score of 65,351%. Although he was trained very late, Joyero has nevertheless managed to reach the Prix St George level in dressage. 
Joyero Salvatella & Joyero VG
Joyero Salvatella is a full brother of
Joyero VG
, the PRE stallion competing with Annabelle Collins for Bermuda. 
Some genetics: Both Joyero VG and Joyero Salvatella are sons of Corinto X, a grandson of the great Educado X, thereby also great grandsons of
Guardiola stallion Centella V, Champion of Spain in 1984
. Educado X is the father of many champions and one of the two stallions in the world that has been awarded with "Elite" status in the official breed registers.