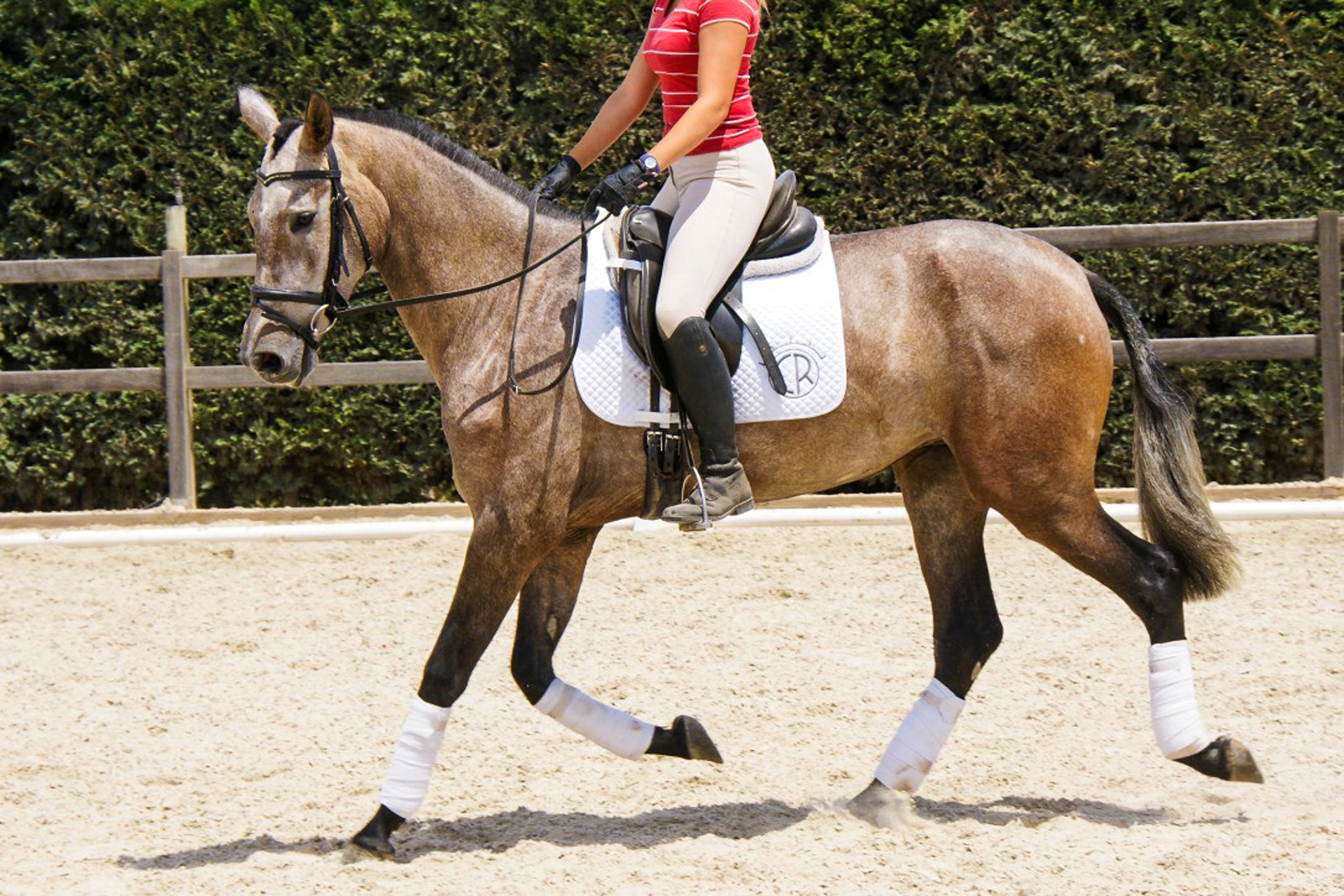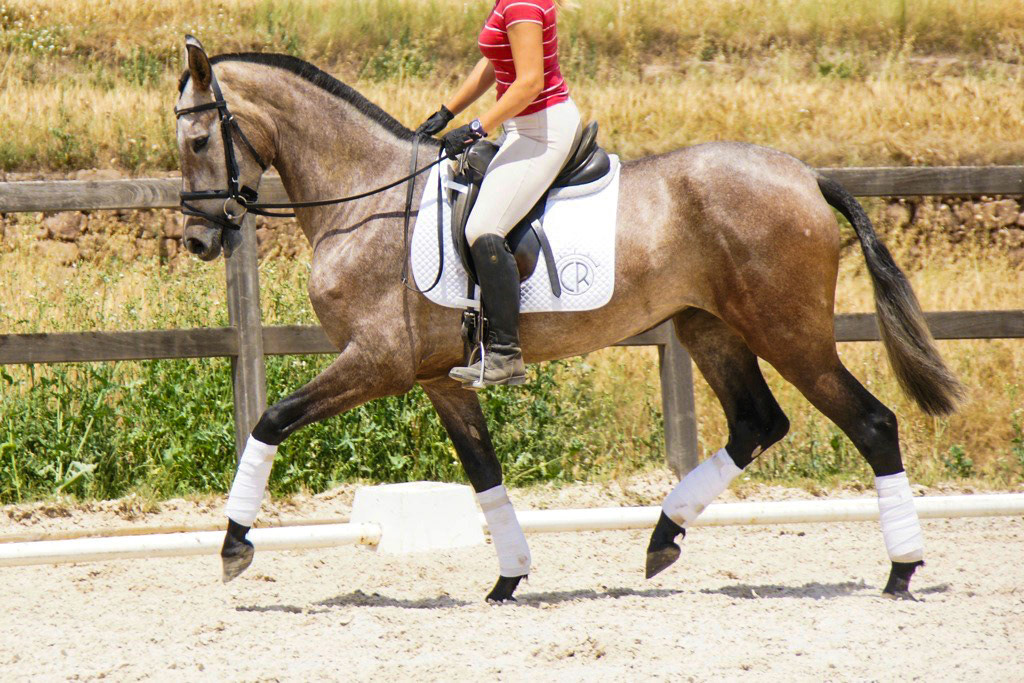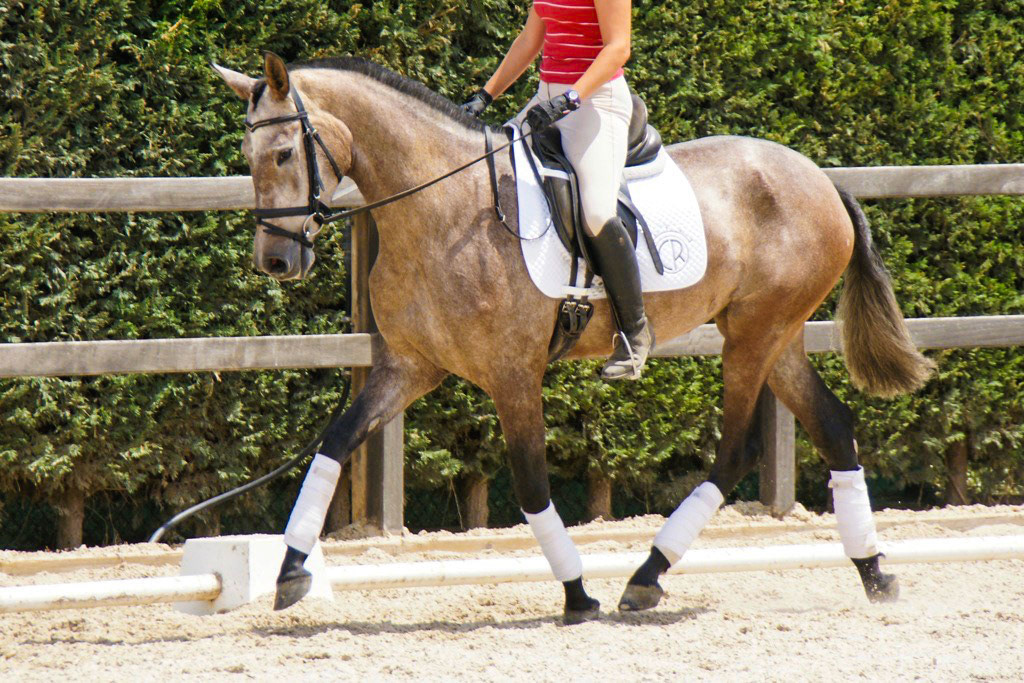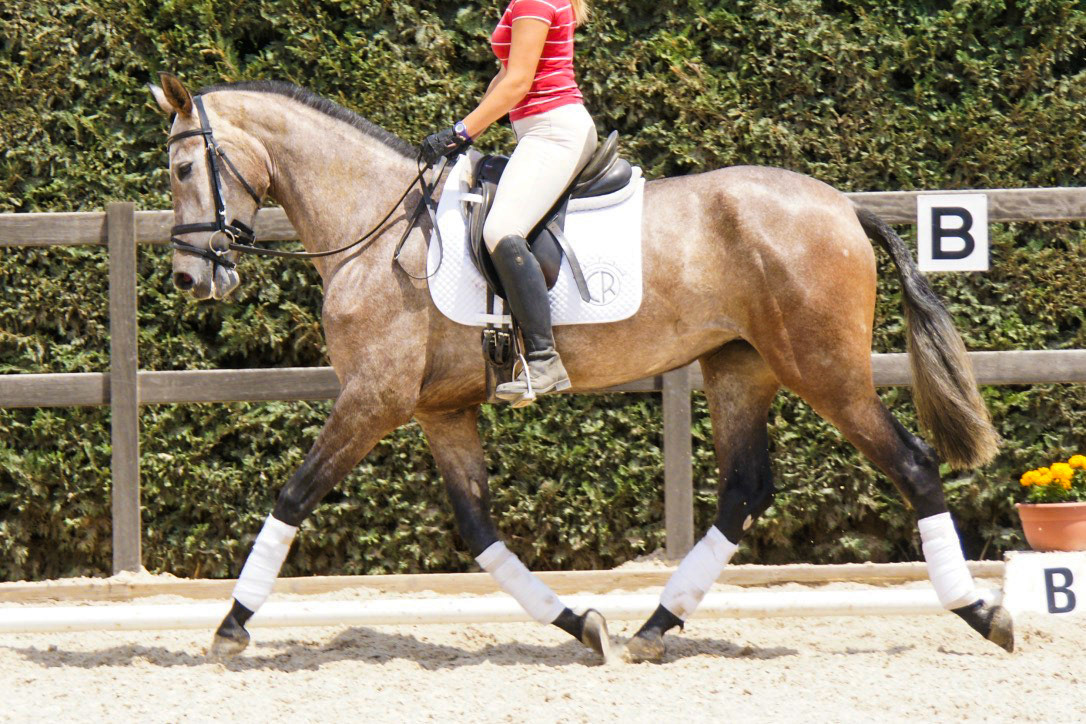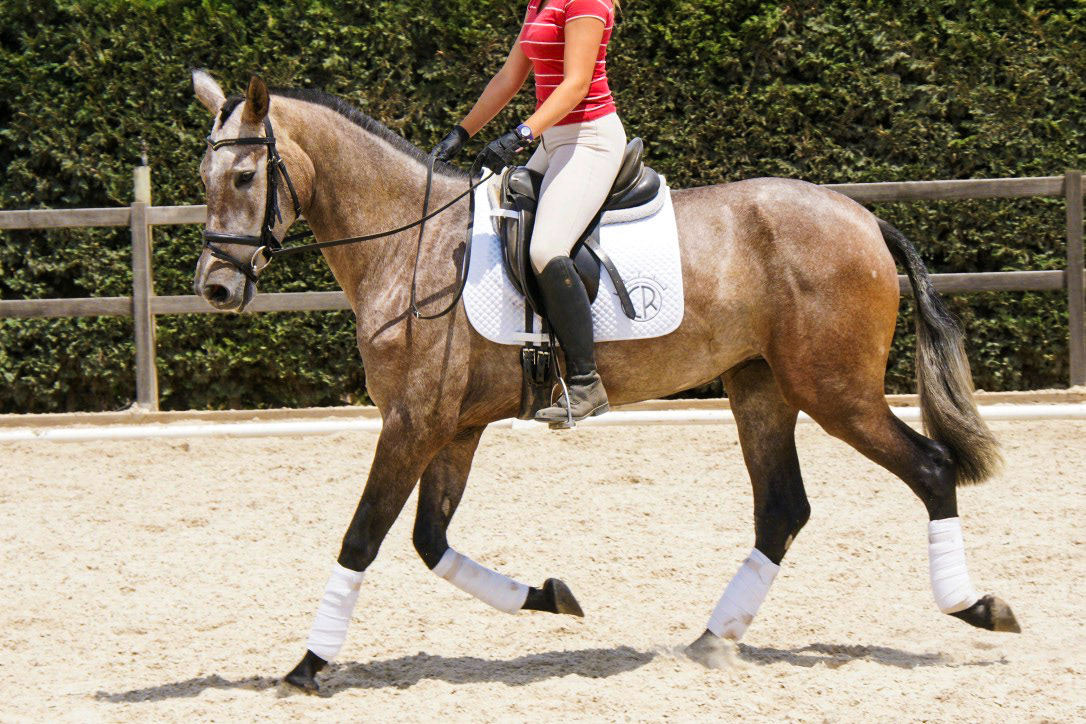 Hiedra VG (Joyero Salvatella x Mañosa V). Breeder: Yeguada Velasco Gonzales, 2010. Age: 3 years/años. Height: 16.3hh / 170 cm. Breed: Pura Raza Española (PRE)
Yeguada CavalReal contrasts brood mares to confirm which ones are the most suitable for PRE sport horse breeding. Some of the factors we evaluate are temperament, movements and strength.
Hiedra VG is one of the first generation of Yeguada CavalReal brood mares. Here you can see Hiedra VG in a clinic with the technical director of a leading Spanish dressage academy. She is only three years old, and just under saddle. 
Hiedra VG was not selected for her beauty, but for her height and movements. At 16.3hh / 170 cm, Hiedra is extremely tall for a purebred Spanish horse, and she has naturally uphill movements as well as three very good gaits. 
Offspring
"Bambú" - Bulería Real (
Fer Bulería
 x Hechizo VG), Yeguada CavalReal 2014
Fantastico Real (
Atiza II
x Hiedra VG), Yeguada CavalReal 2019