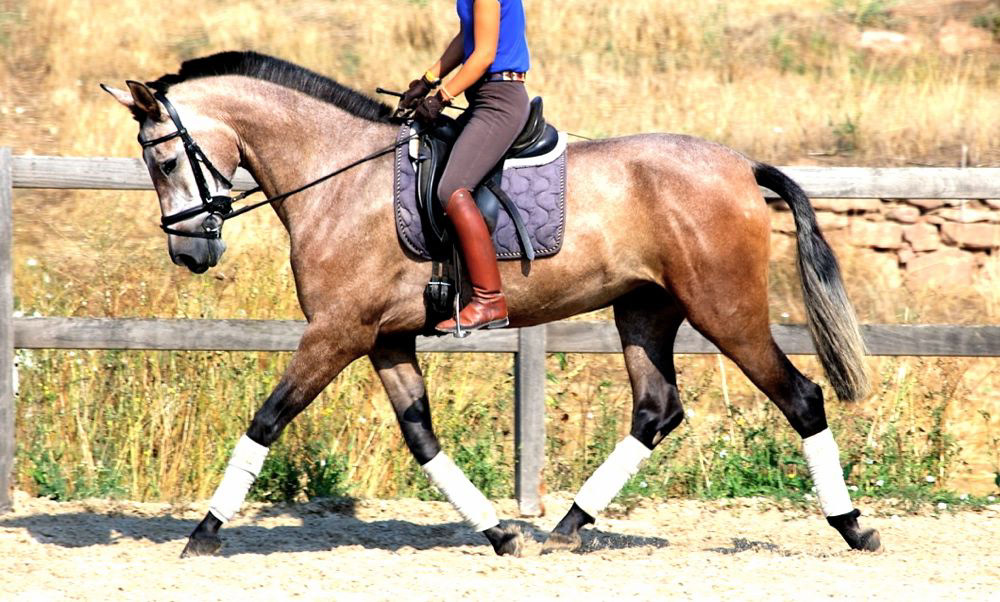 Yeguada CavalReal contrasts brood mares to confirm which ones are the most suitable for PRE sport horse breeding. Some of the factors we evaluate are temperament, movements and strength. 
Together with her sister
Hechizo VG
, Hiedra VG is one of the first generation of Yeguada CavalReal brood mares. There were many uncertain factors when acquiring them at only two years of age, but it turned out that we were lucky, in that both sisters have ended up giving up some of our best PRE dressage offspring.
Hiedra VG was not selected for her beauty, because when she was young she was not beautiful at all, and often much too skinny since she always seemed to be growing. Rather, Hiedra VG was selected for her first class origins, height and movements. Measuring an impressive 16.3hh / 170 cm, Hiedra is extremely tall for a purebred Spanish mare. She has naturally uphill movements in trot and canter, as well as three very good gaits that she transmits to her offspring. In terms of looks,  she seems to consistently transmit the Spanish beauty of her champion ancestors to her offspring that are all very handsome and good looking.
Character: Hiedra is noble and upright, and a very socially aware mare that always wants to greet and check out any newcomers straight away. She has much energy under saddle, and a great willingness to work.
Breeder: Yeguada Velasco Gonzales. Height: 16.3hh / 170 cm. Breed: Pura Raza Española (PRE)
Hiedra VG's Dressage Skills

Before deciding if we were going to breed with Hiedra VG, we wanted to see how she was doing under saddle. Here below you can see her in a clinic with the technical director of a leading Spanish dressage academy. When our team of technical advisors agreed she was ready to compete in the FEI Young Horse classes, we decided go ahead with our PRE sport horse breeding project and let Hiedra VG become a mother.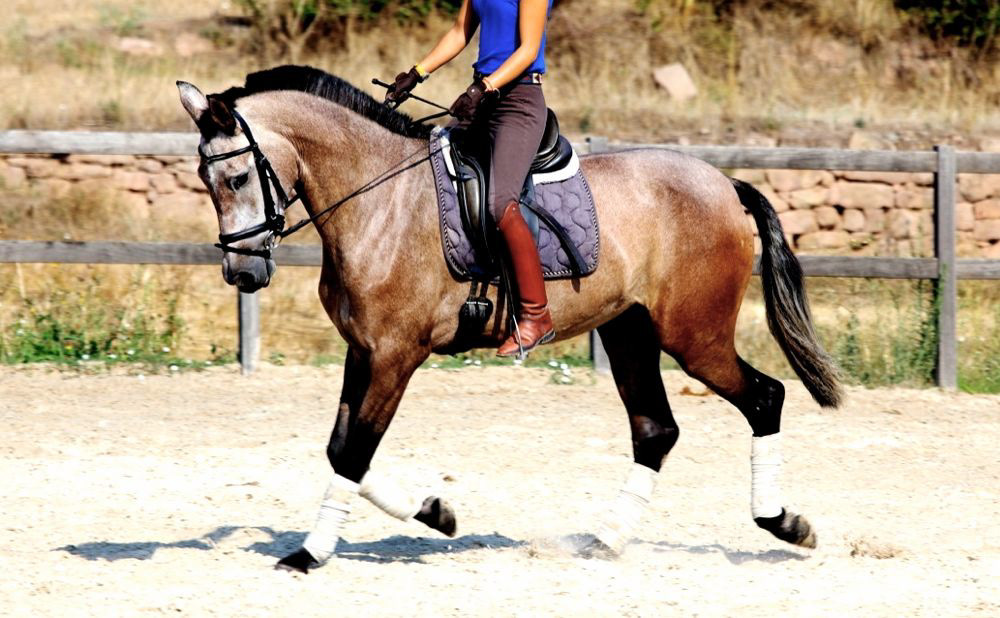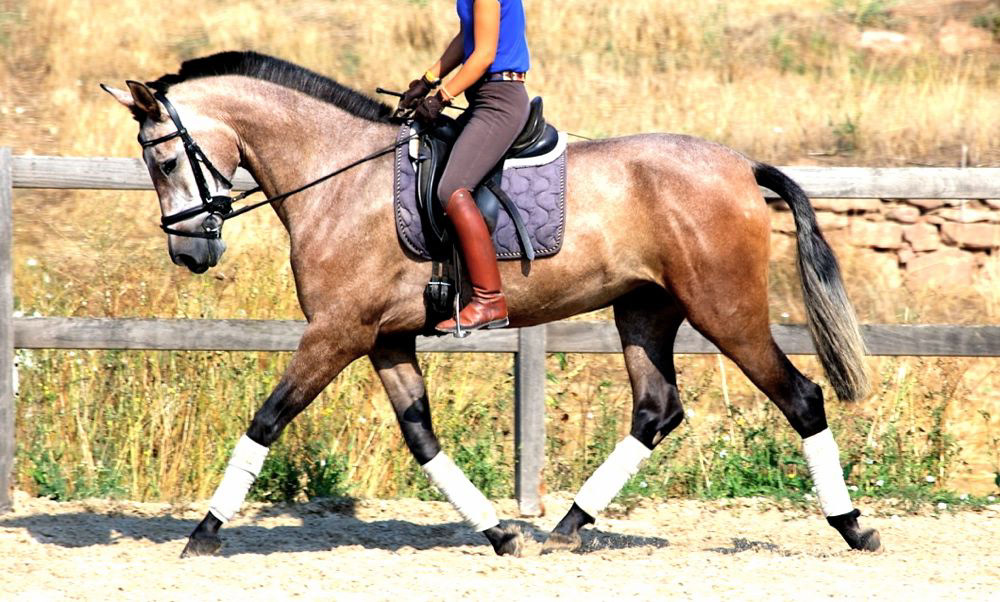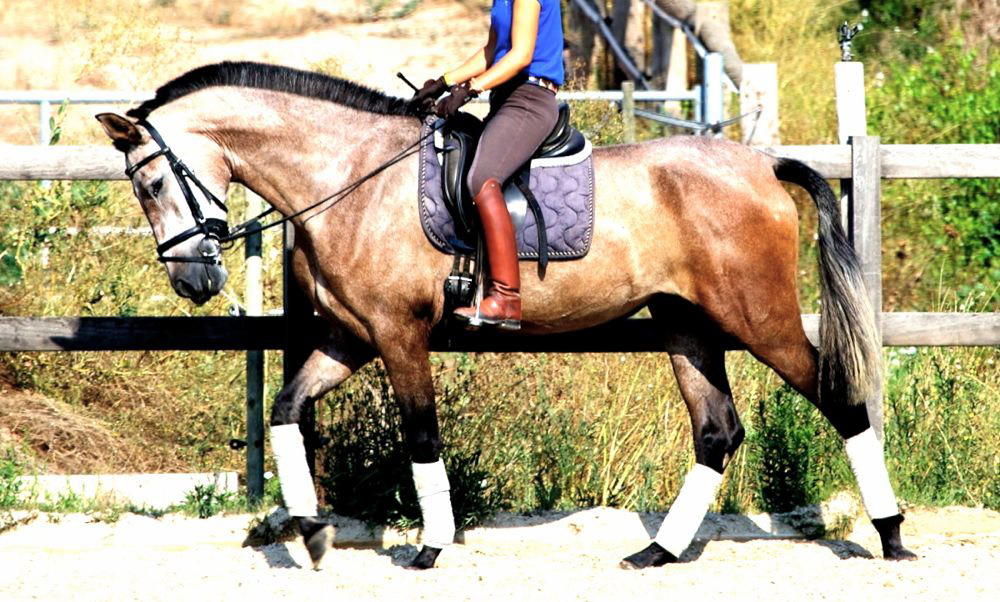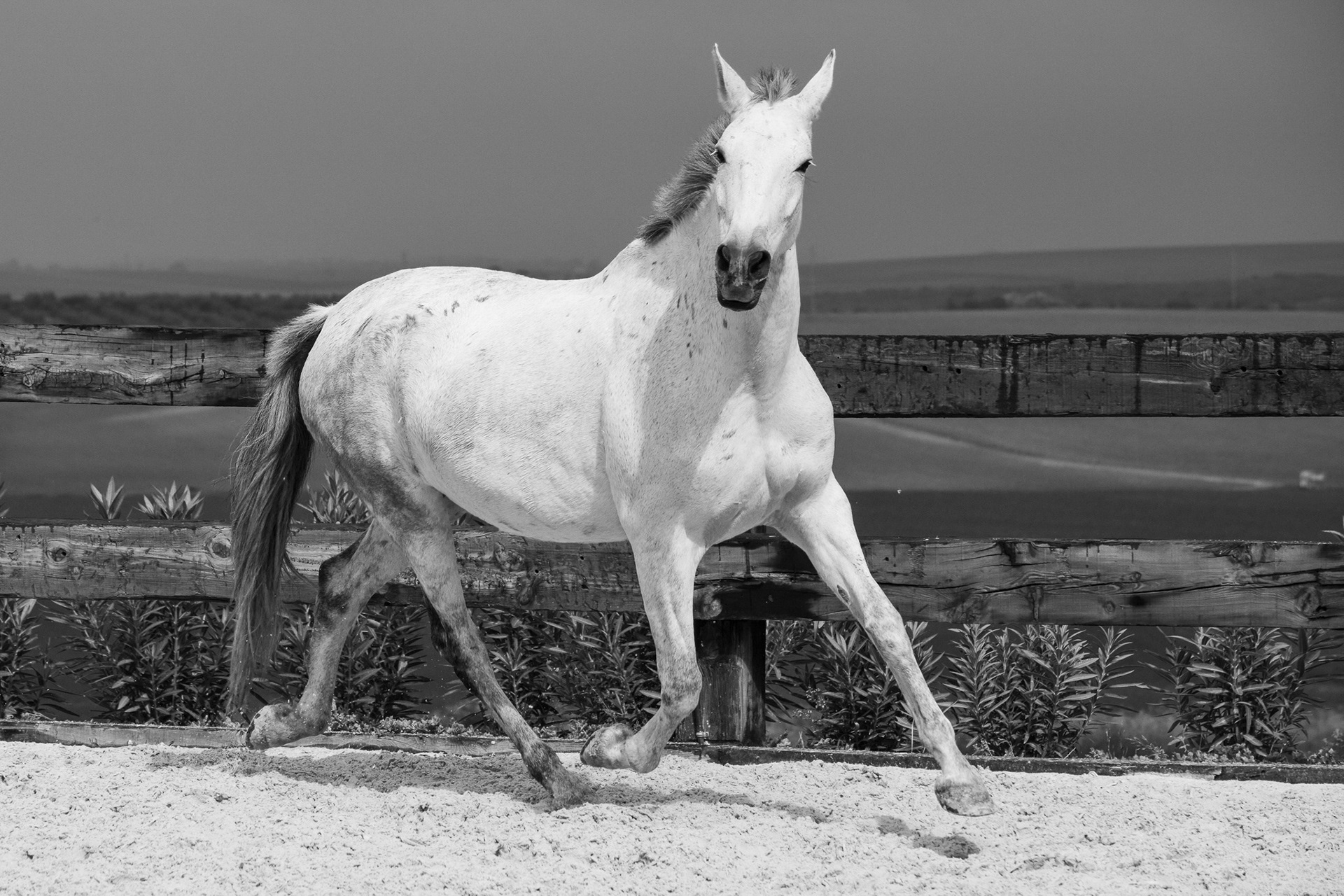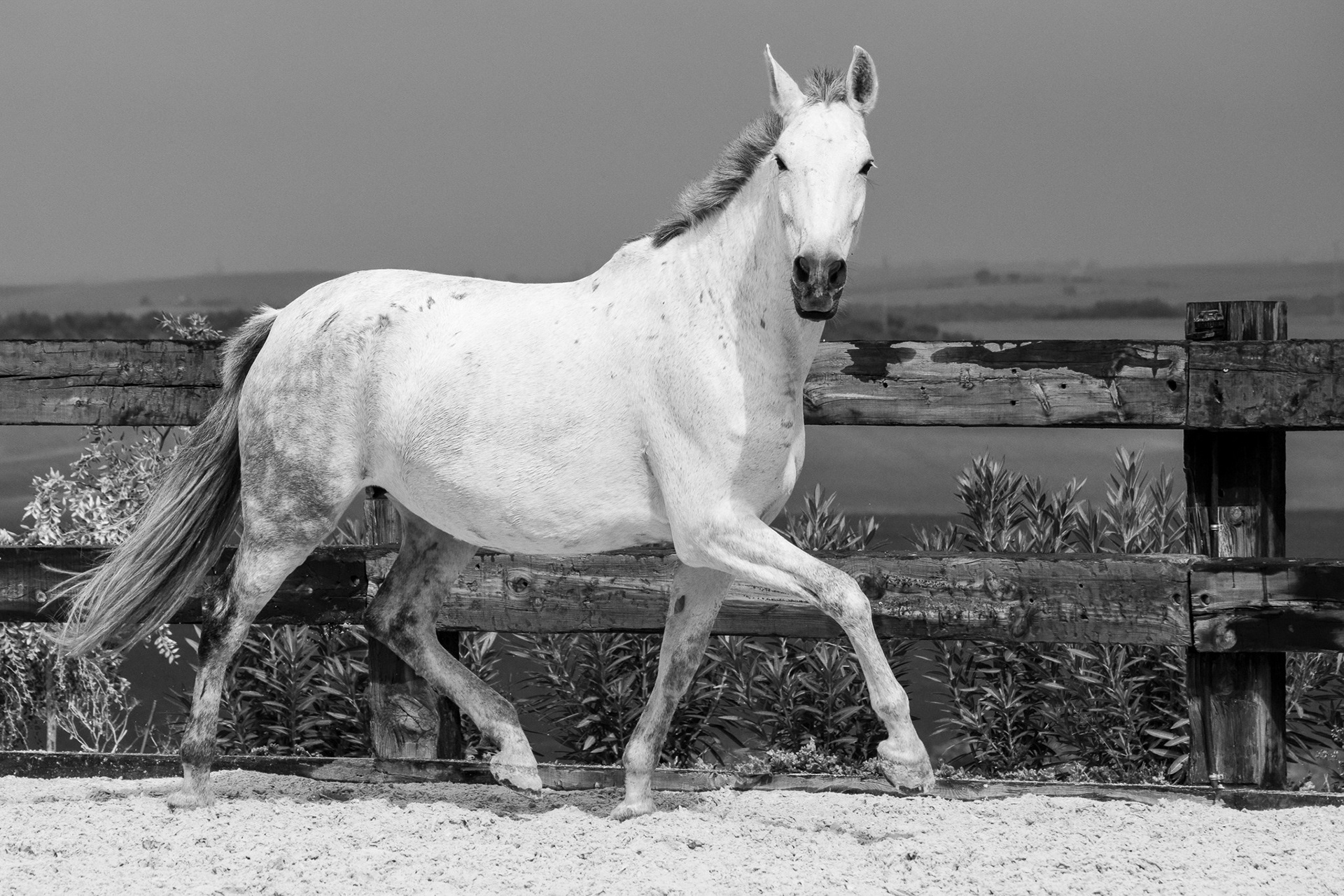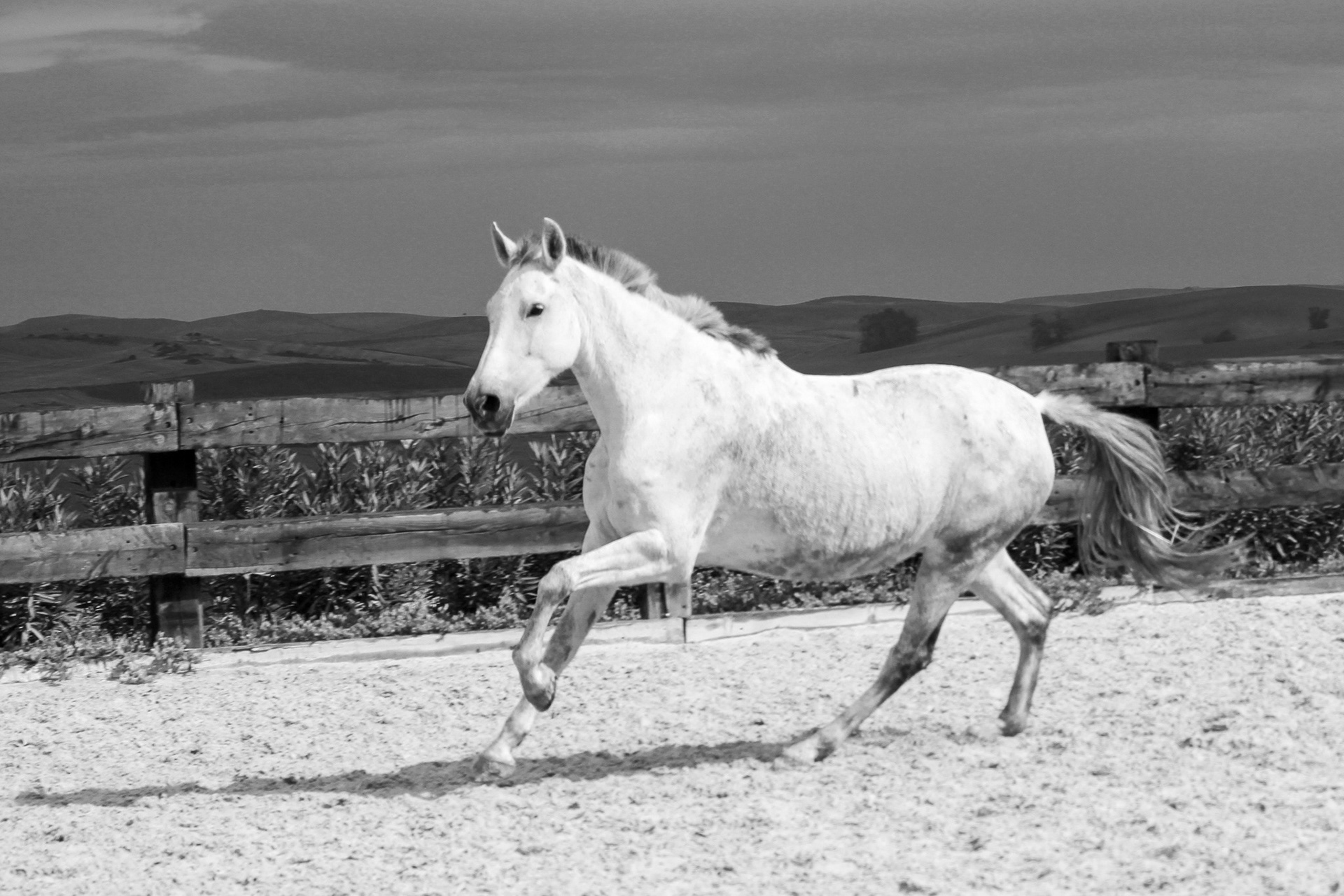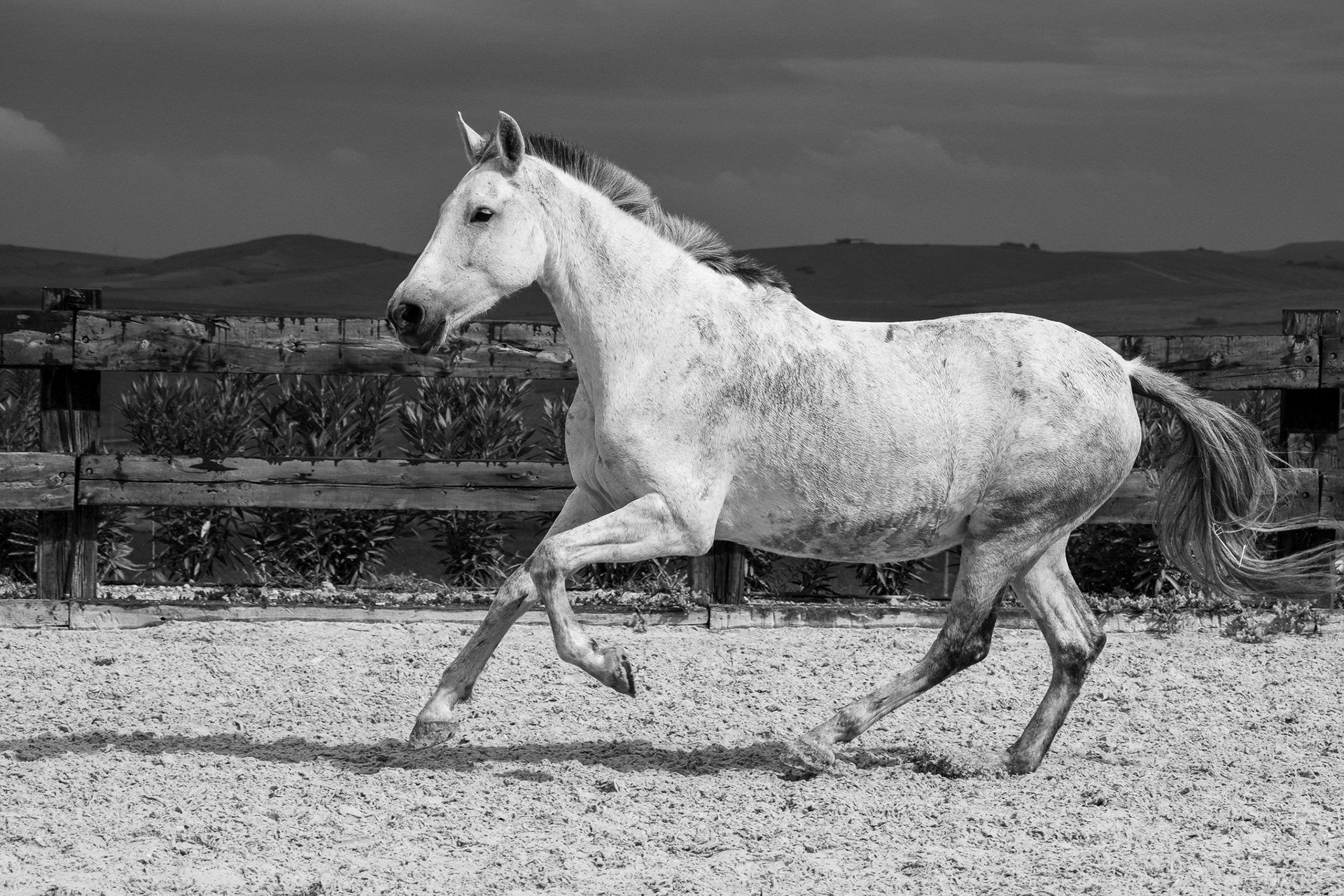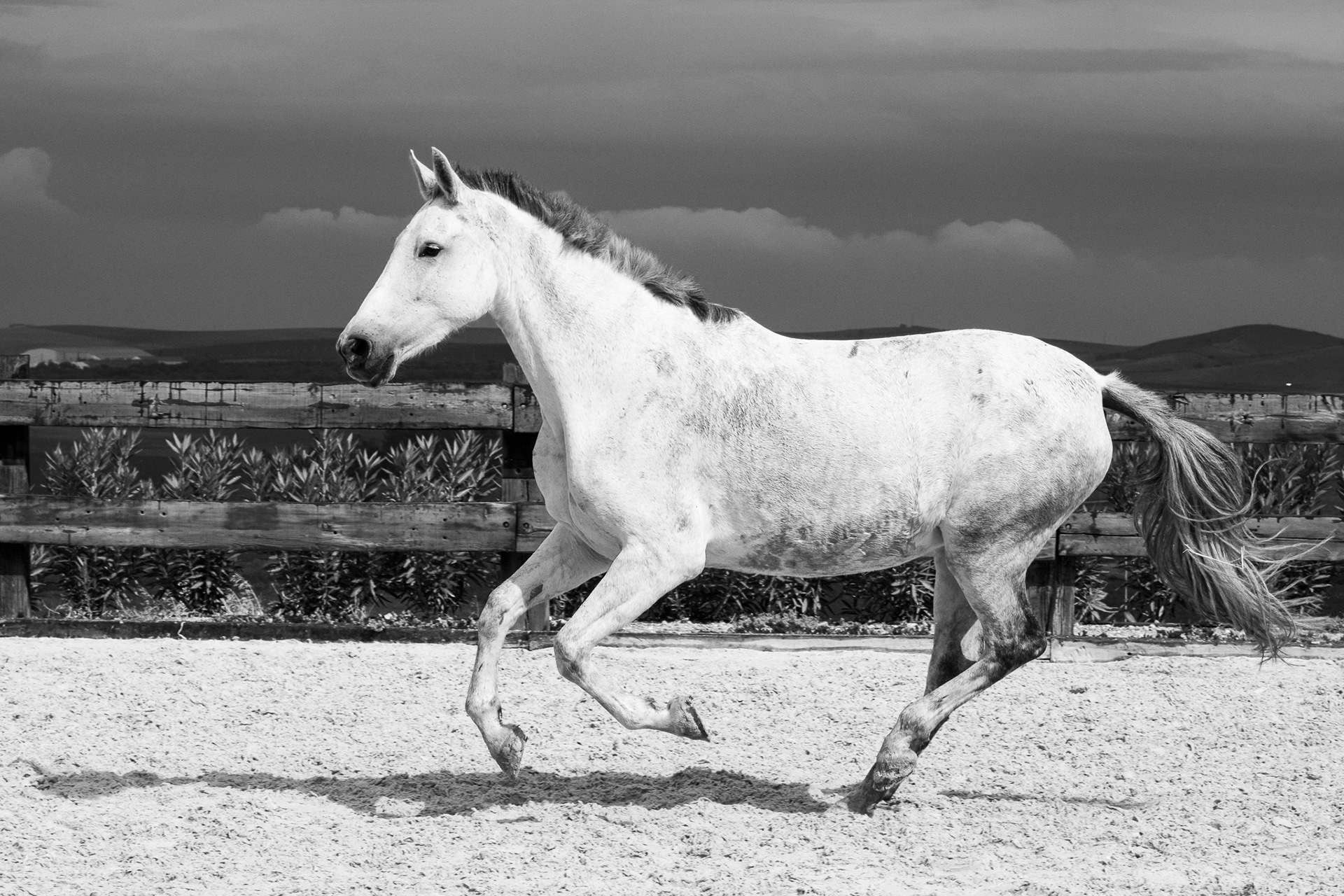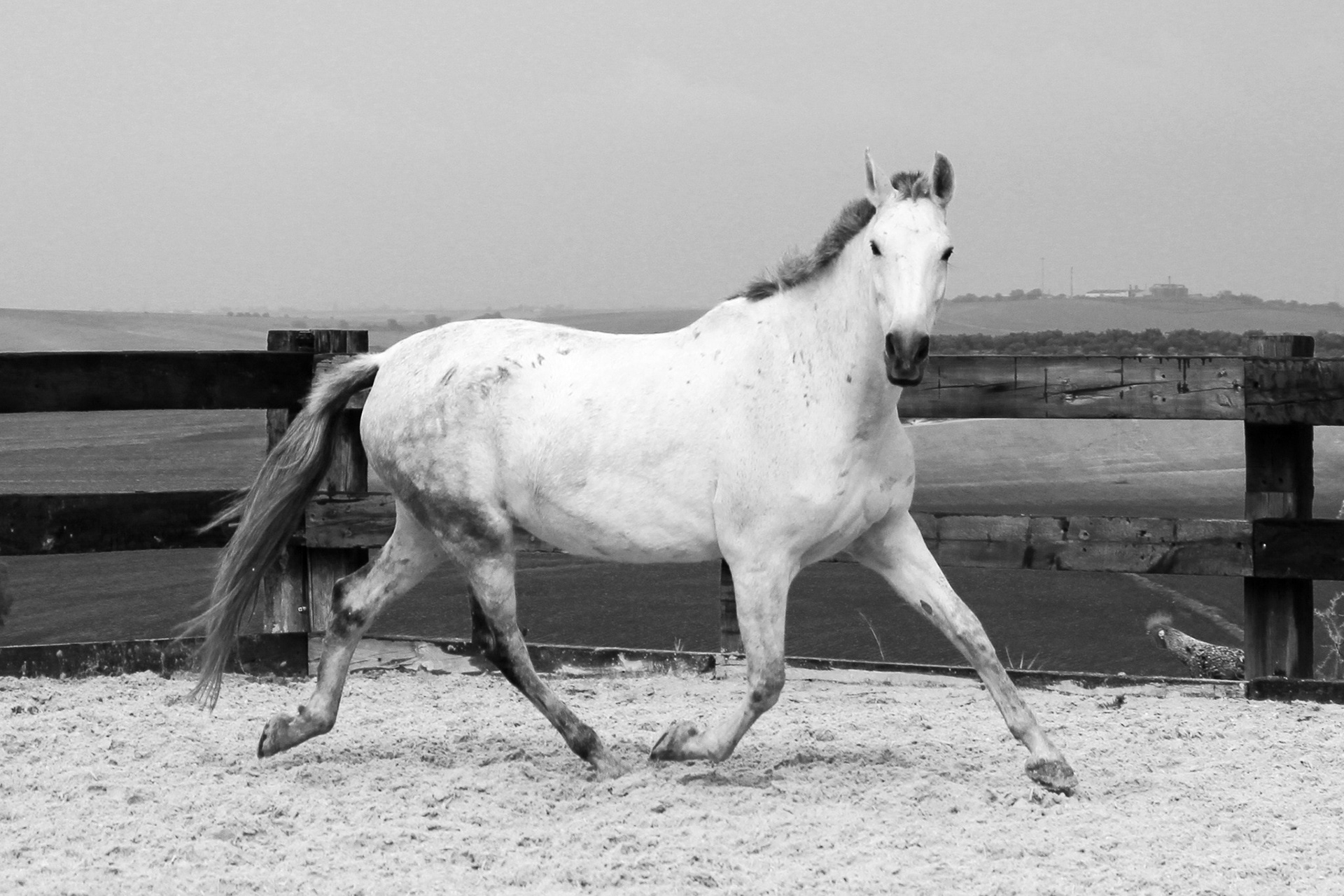 Ancestry

Origins: Guardiola, Bocado
Hiedra VG's mother
Mañosa V
is a Spanish grand champion mare (see photos and list of merits below). Mañosa V is a daughter of the legendary 
Mañoso II
, foundation stallion of Yeguada Ferrero, whose many sons and daughters are breed and movement champions the world over. Mañosa V is a sister of
Fer Bulería
.
On the father side, Hiedra VG is a daughter of
Joyero Salvatella
, grand daughter of
Corinto X
and great grand daughter of the outstanding Guardiola stallion
Educado X,
a son of
Centella V
. 
The Guardiola stallion
Centella V
was Champion of Spain 1984 and is a key to some of the best Spanish dressage bloodlines. This amazing horse is the father of many excellent horses, like the outstanding Guardiola stallion Educado X.
Educado X
is four times the winner of SICAB gold medals, and himself father of many of Spain's multichampion horses. Hiedra's grand father
Corinto X
is a good example of a son of Educado X. An excellent stallion who has himself never been brought to competitions by his owners, but who has many beautiful, powerful and athletic offspring. 
The full brothers 
Joyero Salvatella
(Hiedra's father) and
Joyero VG
(Hiedra's uncle), sons of
Corintho X
and grandsons of
Educado X
, are two excellent examples of the genetic power of the Centella V line. Joyero Salvatella gives excellent dressage offspring with fantastic movements. His famous full brother Joyero VG, 2 x Spanish Reserve Champion of Dressage, is competing successfully on the international FEI dressage arenas.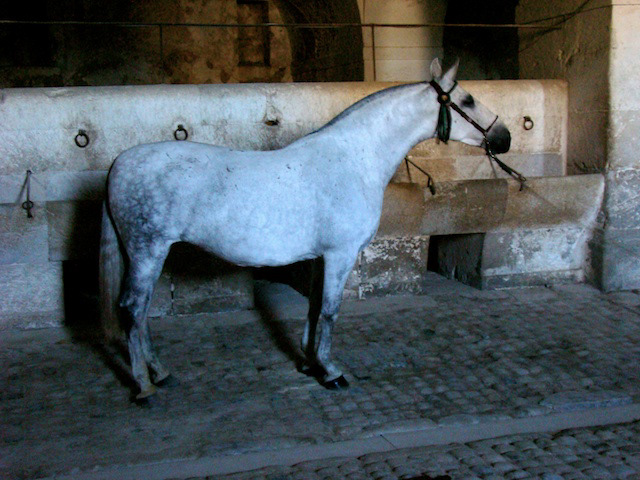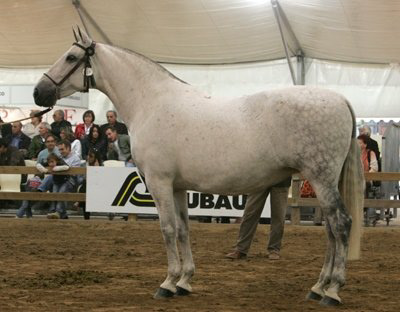 List of Merits Mañosa V

List of Merits of Hiedra's Mother Mañosa V from Spanish Breed Championships
EQUIMUR   Reserve Champion of the Breed / Subcampeona de la Raza 2007
EQUIMUR   Silver Medal Section 11 / Medalla de Plata Sección 11ª 2007
FIECVAL   Bronze Medal Section 11 / Medalla de Bronce Sección 11ª 2007
Fira del Cavall Sabadell   Gold Medal Section 11 / Medalla de Oro Sección 11ª 2007
Fira del Cavall Sabadell   Reserve Champion of the Breed / Subcampeona de la Raza 2007
BAZA  Silver Medal Section 11 / Medalla de Plata Sección 11ª 2007
OVIEDO   Silver Medal Section 11 / Medalla de Plata Sección 11ª 2007
OVIEDO   Reserve Champion of the Breed / Subcampeona de la Raza 2007
EQUIMUR   Bronze Medal Section 11  / Medalla de Bronce Sección 11ª 2008
EQUIMUR   Best Movements Section 11 / Mejores Movimientos Sección 11ª 2008
PUERTOLLANO   Bronze Medal Section 11 / Medalla de Bronce Sección 11ª 2008
Fira del Cavall Sabadell  Gold Medal Section 11 / Medalla de Oro Sección 11ª 2008
Fira del Cavall Sabadell   Best Movements Section 11 / Mejores Movimientos Sección 11ª 2008
Fira del Cavall Sabdell   Absolute Champion of Movements, Adult horses / Campeona Absoluta Movimientos Adultos 2008
Fira del Cavall Sabadell   Absolute Mare Champion of the Breed / Campeona de la Raza 2008
Fira del Cavall Cambrils   Silver Medal Section 11 / Medalla de Plata Sección 11ª 2008
Figueres   Absolute Mare Champion of the Breed / Campeona de la Raza 2008
Figueres    Gold Medal Section 11 / Medalla de Oro Sección 11ª 2008
Ciudad de Baza    Silver Medal Section 11 / Medalla de Plata Sección 11ª 2008
Ciudad de Baza    Reserve Mare Champion of the Breed / Subcampeona de la Raza 2008
EQUUS CATALONIA   Silver Medal Section 11 / Medalla de Plata Sección 11ª 2008
EQUUS CATALONIA   Best Movements Section 11 / Mejores Movimientos Sección 11ª 2008
CONCAB    Bronze Medal Section 11 / Medalla de Bronce Sección 11ª 2008
SICAB (Campeonato de España)    Bronze Medal Section 11 / Medalla de Bronce Sección 11ª 2008
Fira del Cavall Sabadell    Silver Medal Section 11 / Medalla de Plata Sección 11ª 2009
Fira del Cavall Sabadell    Best Movements Section 11 / Mejores Movimientos Sección 11ª 2009
Ciudad de Baza   Bronze Medal Section 11 / Medalla de Bronce Sección 11ª 2009
Fira del Cavall Cambrils   Gold Medal Section 11 / Medalla de Oro Sección 11ª 2009
Fira del Cavall Cambrils   Absolute Champion of the Breed / Campeona del Concurso 2009
EQUUS CATALONIA   Silver Medal Section 11 / Medalla de Plata Sección 11ª 2009
FERICAB   Gold Medal Section 11 / Medalla de Oro Sección 11ª 2009
FERICAB Best Movements Section 11 / Mejores Movimientos Sección 11ª 2009
FERICAB   Absolute Mare Champion of the Breed / Campeona del Concurso 2009
List of Merits, Joyero Salvatella

Fira del Cavall Sabadell 2009           Gold Medal, Section 10ª       
Fira del Cavall Sabadell 2009           Best Functionality, Sección 10ª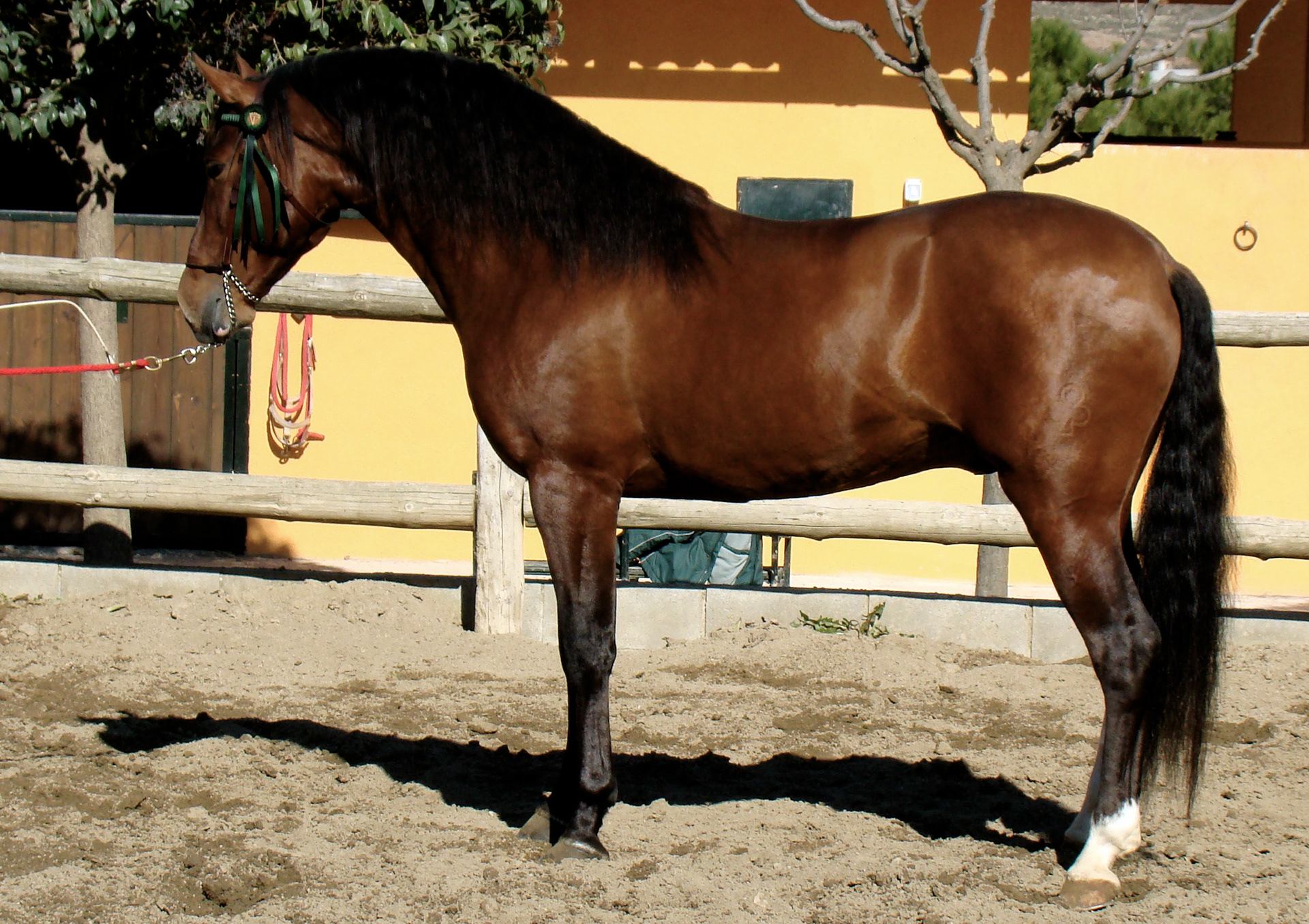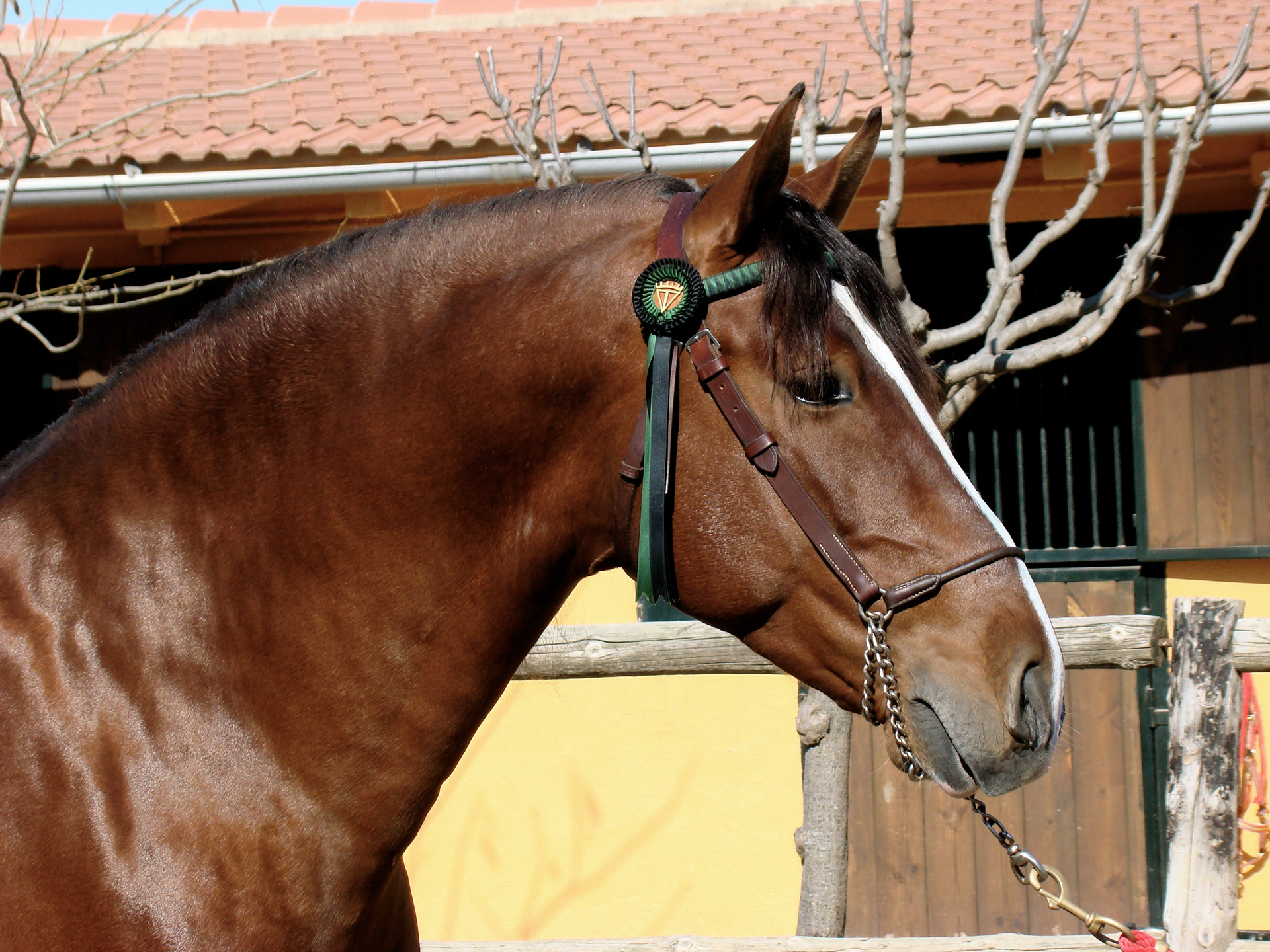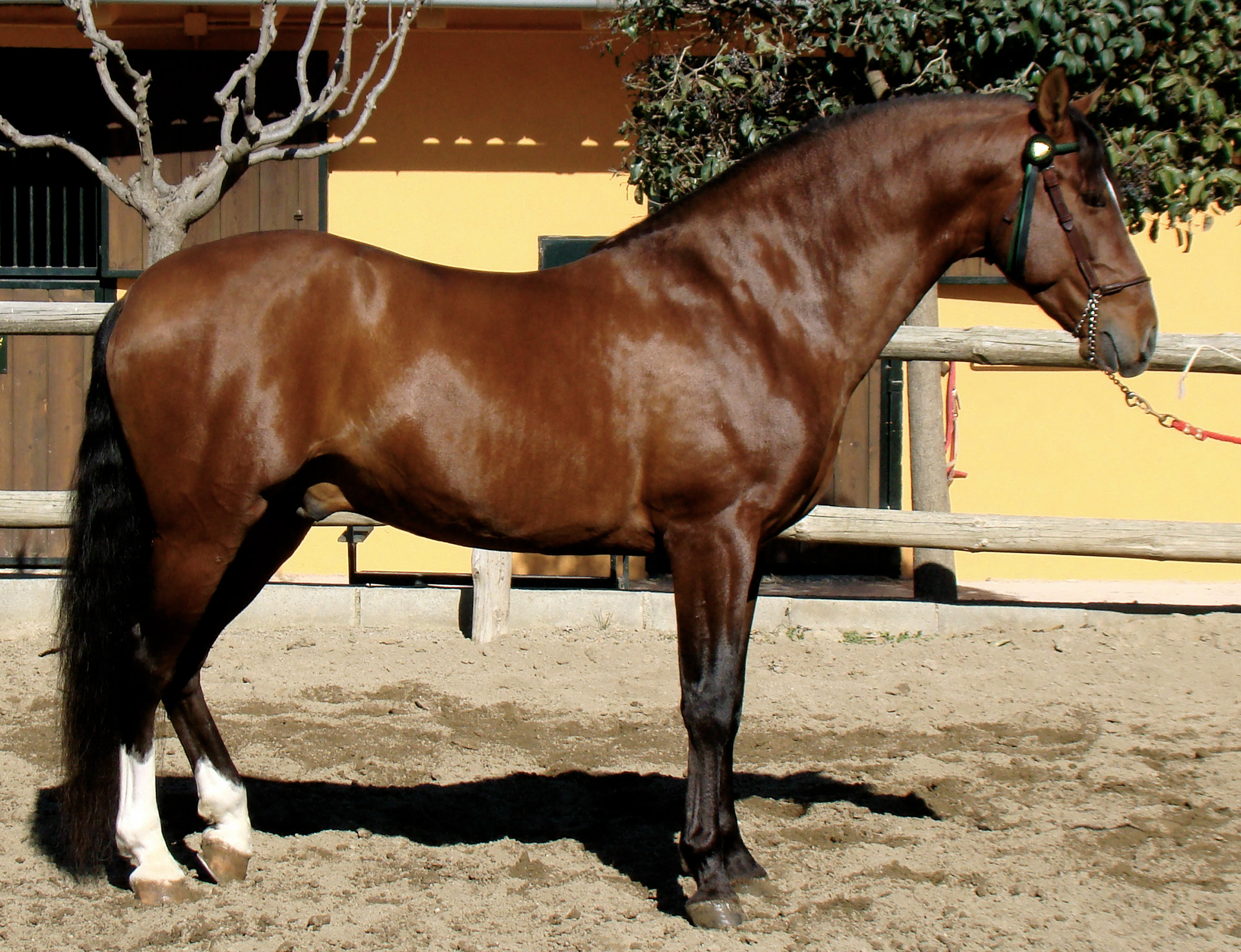 For more information, please email us at
cavalreal@gmail.com