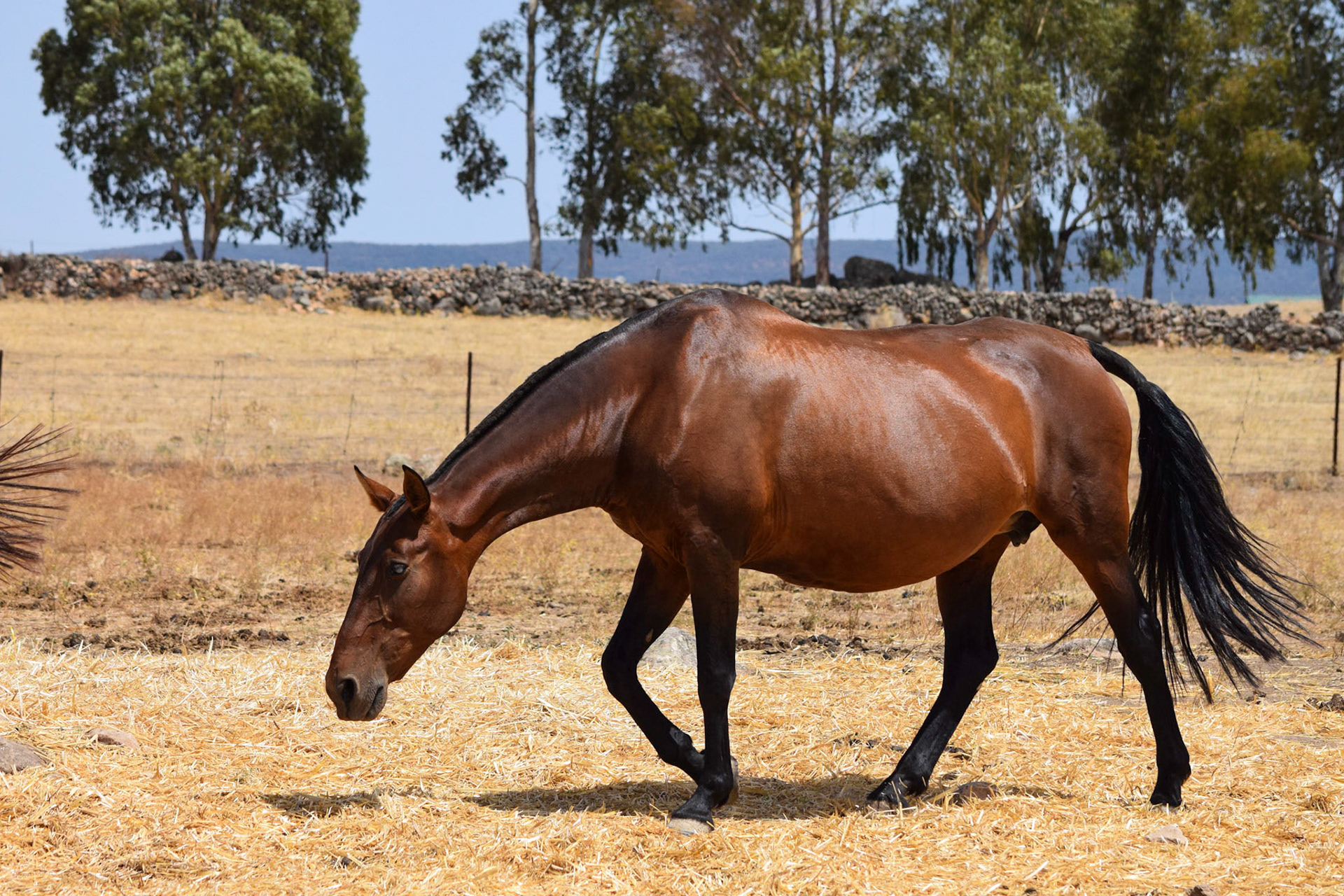 Gramola (Albarelo II / Contadora III, Yeguada Diabolo 2001)
PRE broodmare that gives competition quality offspring for movement, functionality and dressage.  
Graceful and Complete
Apart from being beautiful and highly functional, Gramola's sons and daughters tend to inherit her wonderful character. Centered, awake and mentally balanced, they easily trust human beings. This makes it easy for them to concentrate when working with their trainer rather than fighting him or her. Out in the fields, Gramola seems to calm the other horses down. 
Background
As a young mare, Gramola qualified for and competed in
the Spanish World Championship SICAB
. Primarily of Yeguada Militar origins, many of her relatives are successfully competing in dressage, jumping, driving and eventing across the world.
Basic Facts
Breed: Pura Raza Española (PRE) | Born: 2001 | Character: Balanced, tranquil, graceful, very friendly | Origins:
Yeguada Militar
 | Stallions: Official XXI, Agente, Gorron II, Bilbaíno III 
Offspring

Condesa Real, born 2016, Yeguada CavalReal
Electra Real, born 2018, Yeguada CavalReal