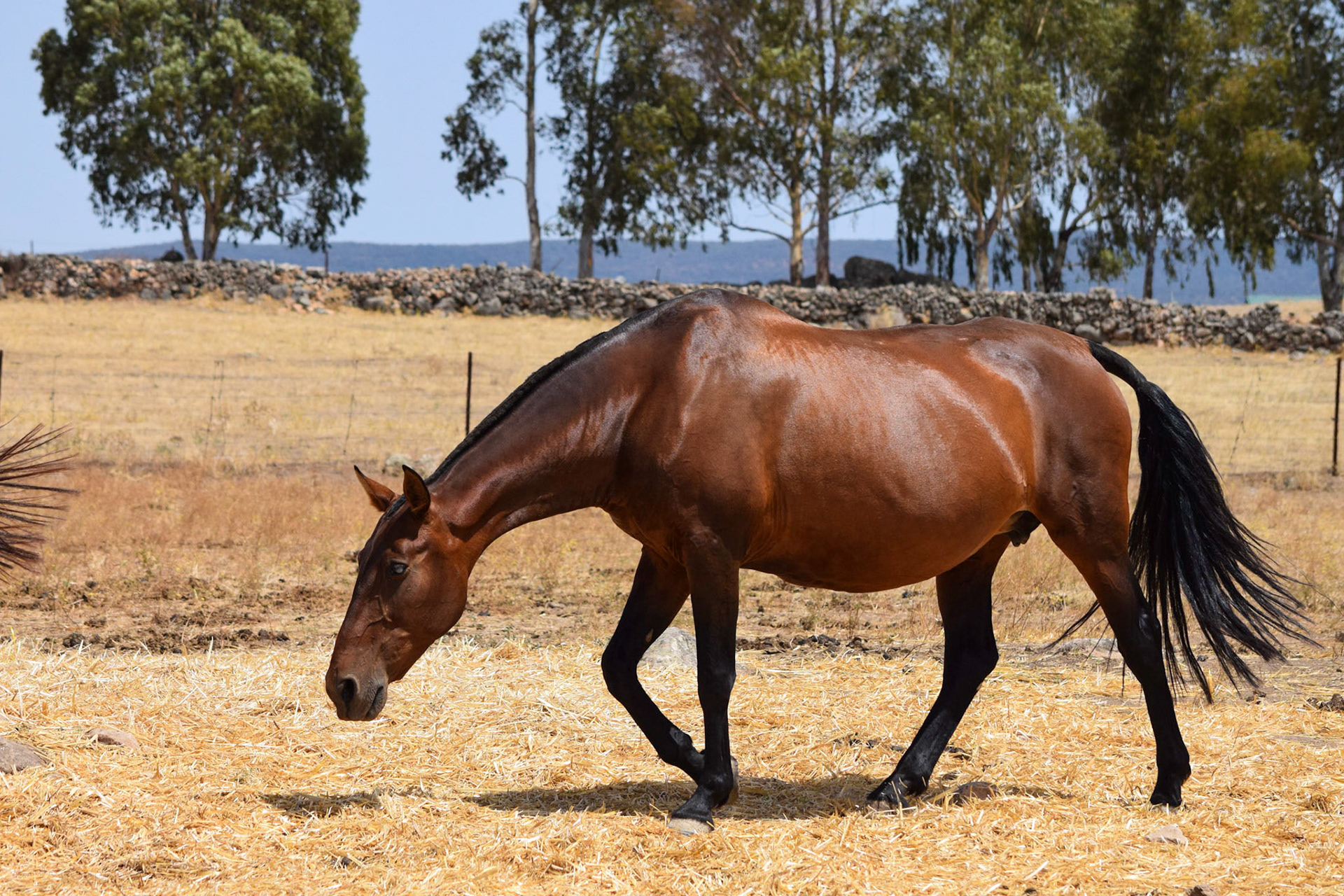 Gramola (Albarelo II / Contadora III, Yeguada Diabolo 2001)
This humble PRE mare was born in Andalusia, Southern Spain. Starting out as a morphology competition horse, Gramola competed in the fiercely competitive Spanish breed championships of Southern Spain, including qualifying for and competing at SICAB, the international PRE championships that take place each year in Seville. The quality of Gramola's offspring has proven her to be a first class brood mare, and we consider to her to be one of our top brood mares.
Graceful and Complete
Of mainly Yeguada Militar origins, Gramola transmits beauty, strength, functionality and excellent breed conformation to her offspring. Being an excellent mother, her sons and daughters also inherit her noble, kind and generous temperament. Her offspring are healthy, strong, centered, awake and balanced, and seem to be able to easily trust in us human beings. 
When out in the fields, Gramola's presence calms the other horses down, and she has always been a natural flock leader, influencing through strength and kindness rather than force, violence and aggression. 

As a young mare, Gramola qualified for and competed in
the Spanish World Championship SICAB
. Primarily of Yeguada Militar origins, many of her relatives are successfully competing in dressage, jumping, driving and eventing across the world.
Basic Facts
Breed: Pura Raza Española (PRE) | Born: 2001 | Character: Balanced, tranquil, graceful and very friendly | Origins:
Yeguada Militar
, Escalera | Important Ancestral Stallions: Official XXI, Agente, Gorron II, Bilbaíno III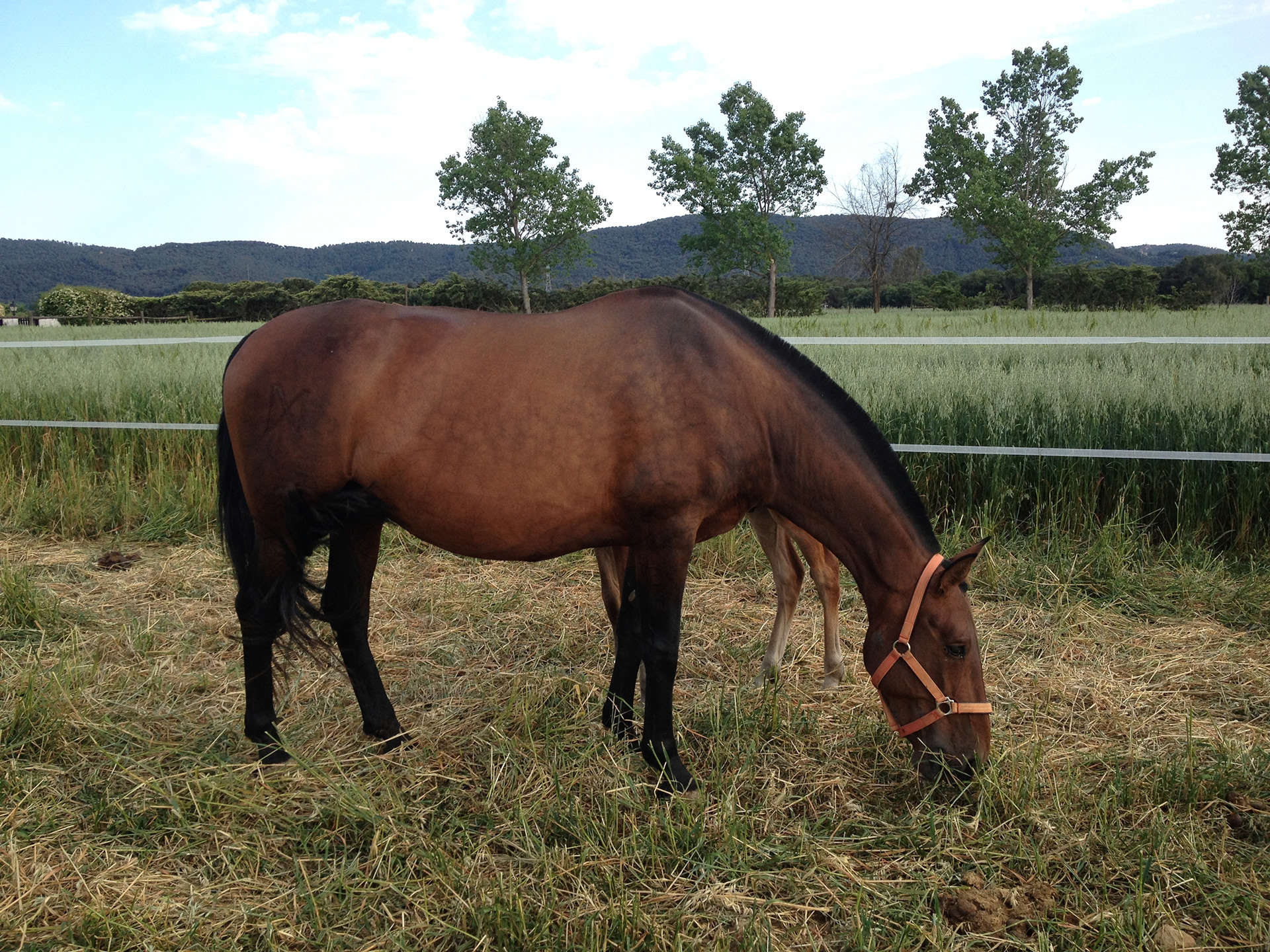 Gramola's Sons & Daughters
Condesa Real, PRE mare born 2016, Yeguada CavalReal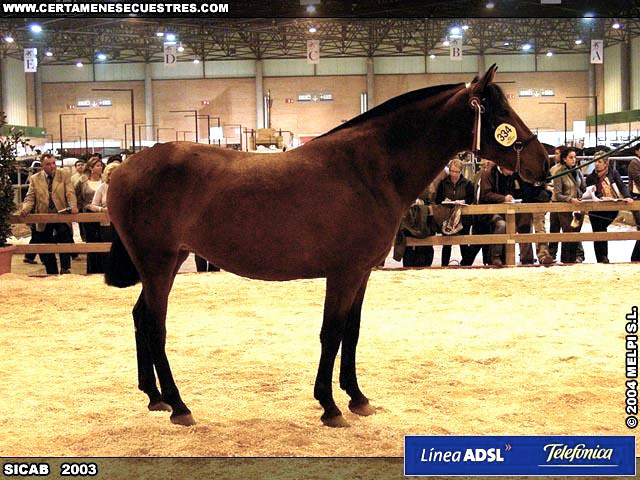 For more information, please e-mail to 
cavalreal@gmail.com