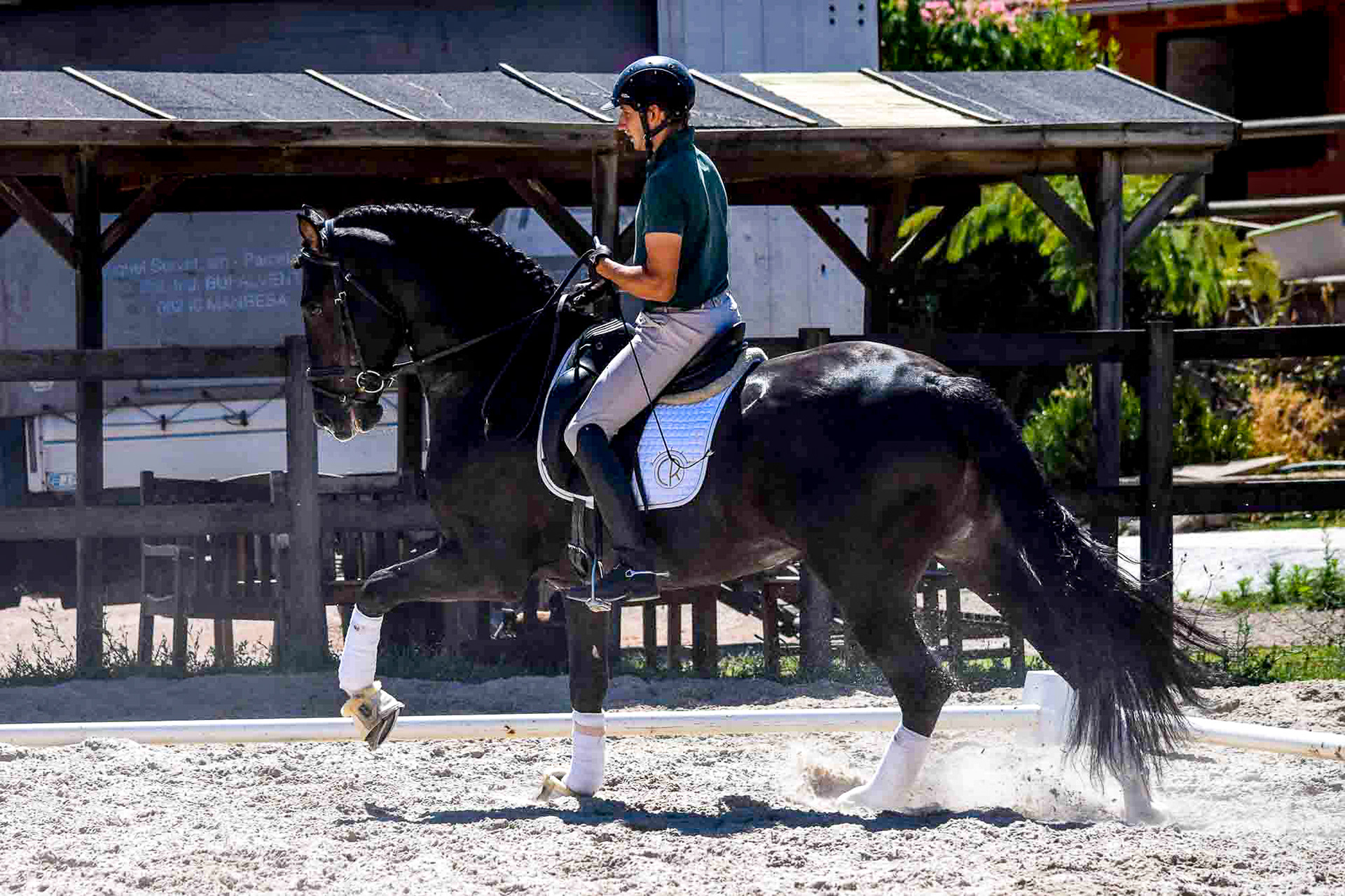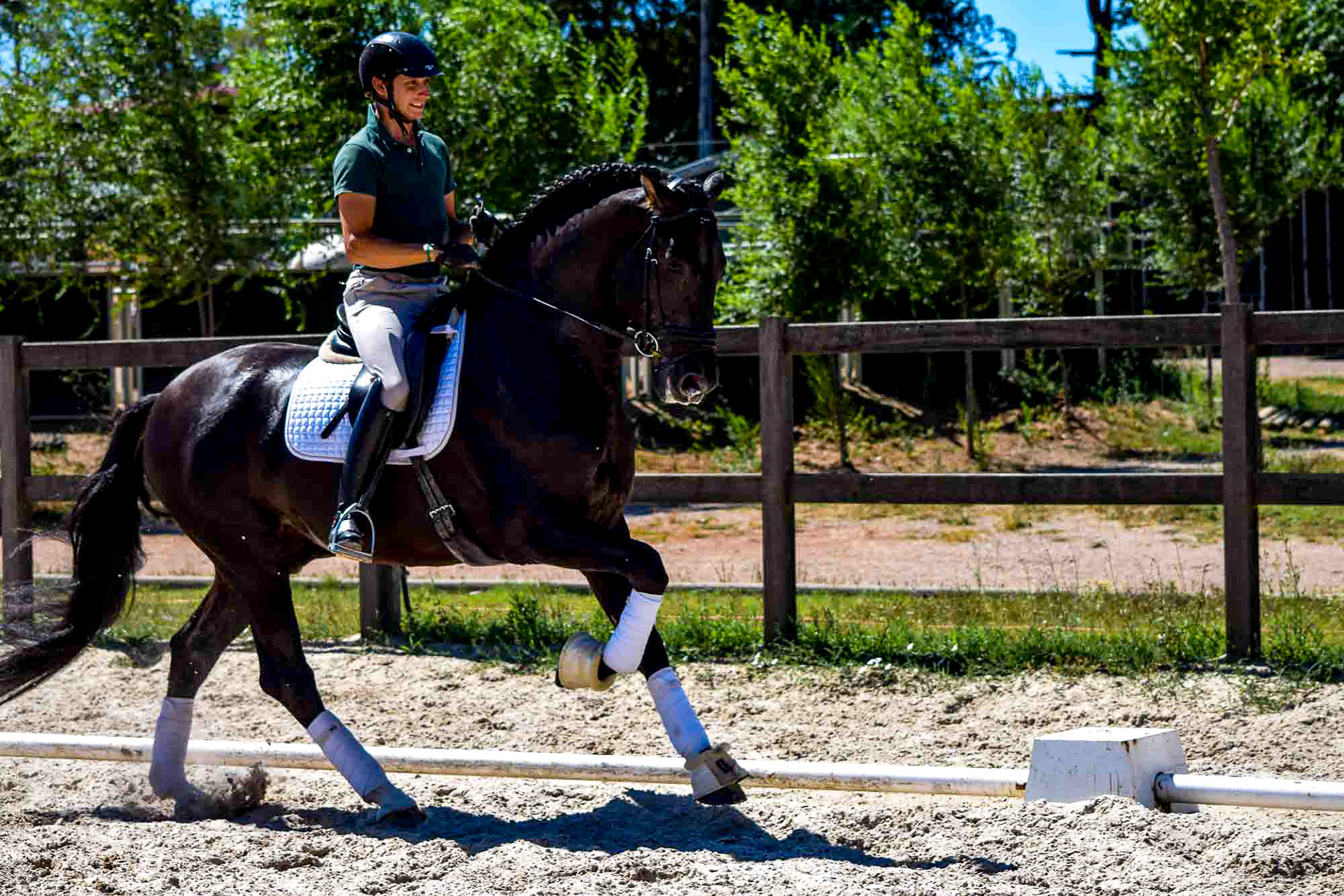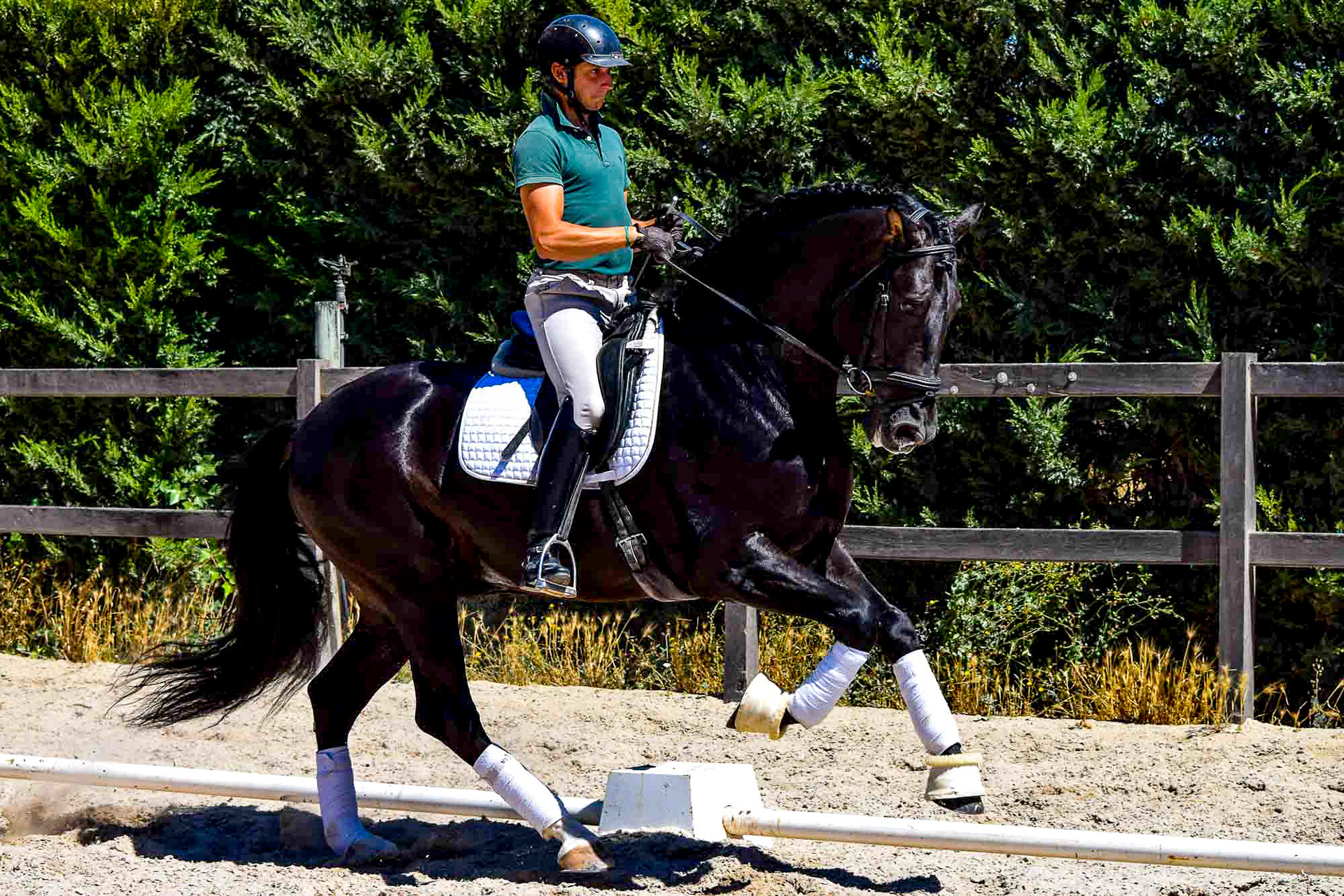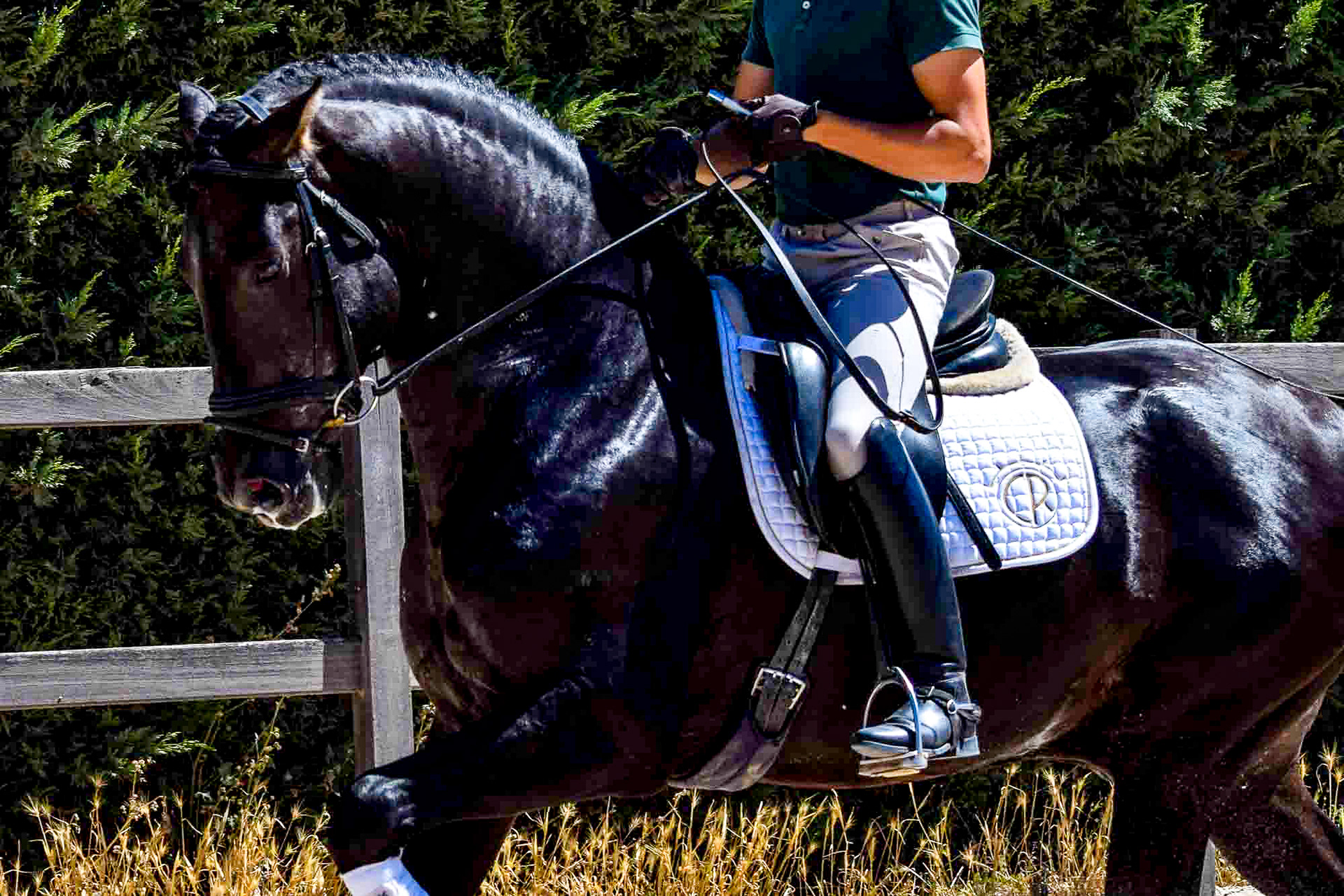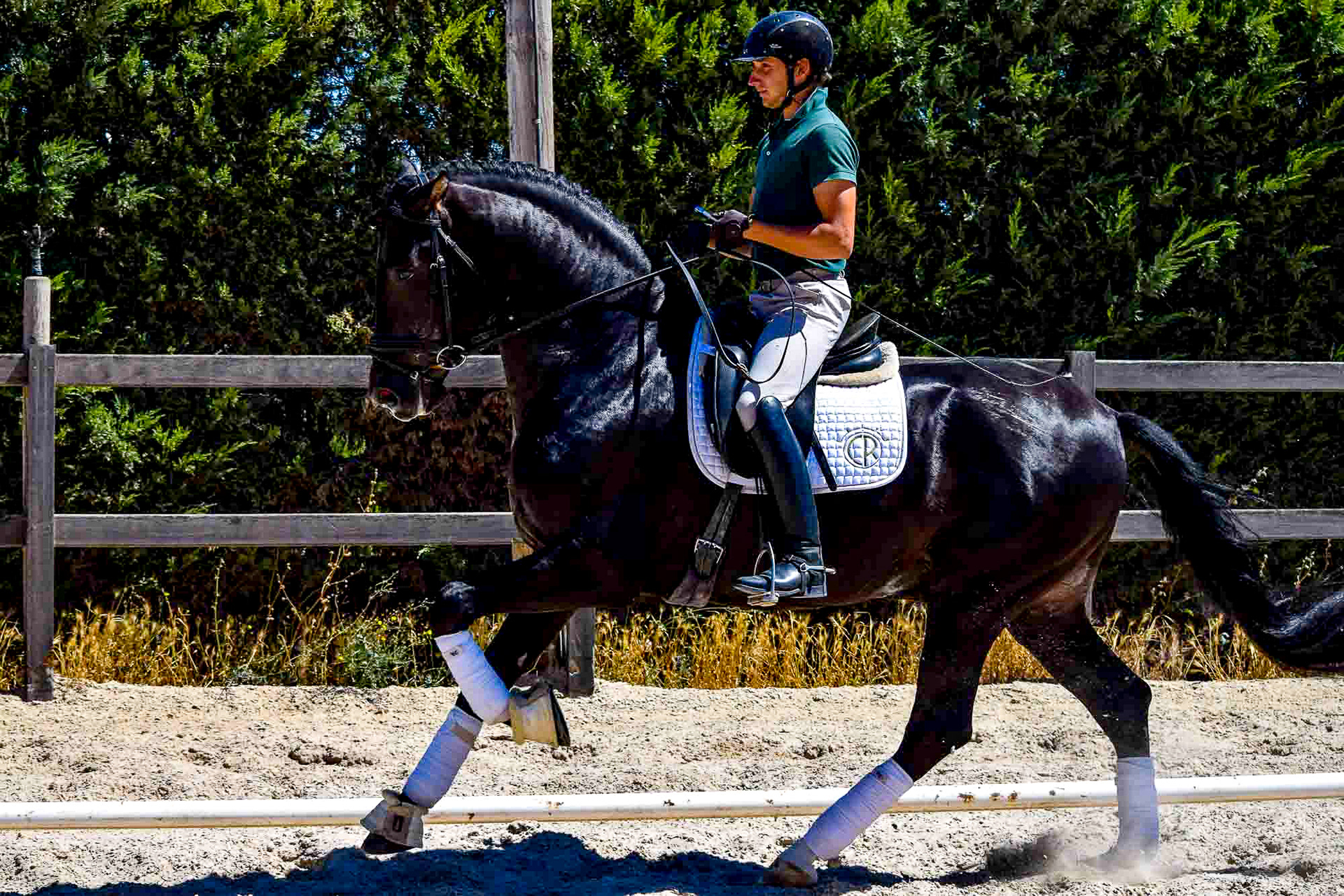 A handsome black PRE stallion of classical Spanish lines born 2010, Alejandro has a wonderful character and good dressage education. He is a brave, self assured and calm horse, safe to ride out and with three good gaits: A good trot, a nice canter and a long walk. Alejandro is a horse with much personality; he is communicative and smart. 
Approved for PRE breeding. His siblings are Absolute Champions of Movements and Absolute Champions of the Breed. He can give black, bay and 
buckskin
offspring. As he is 85%
Bocado
(
Carthusian
), he mixes well with most other bloodlines.
We recommend Alejandro for dressage competition at an amateur level. He is also a perfect horse for a dressage aficionado training at home, and who loves the occasional ride out. He is 7 years old in these photos, ridden by Spanish competition rider 
Marc Amat
.