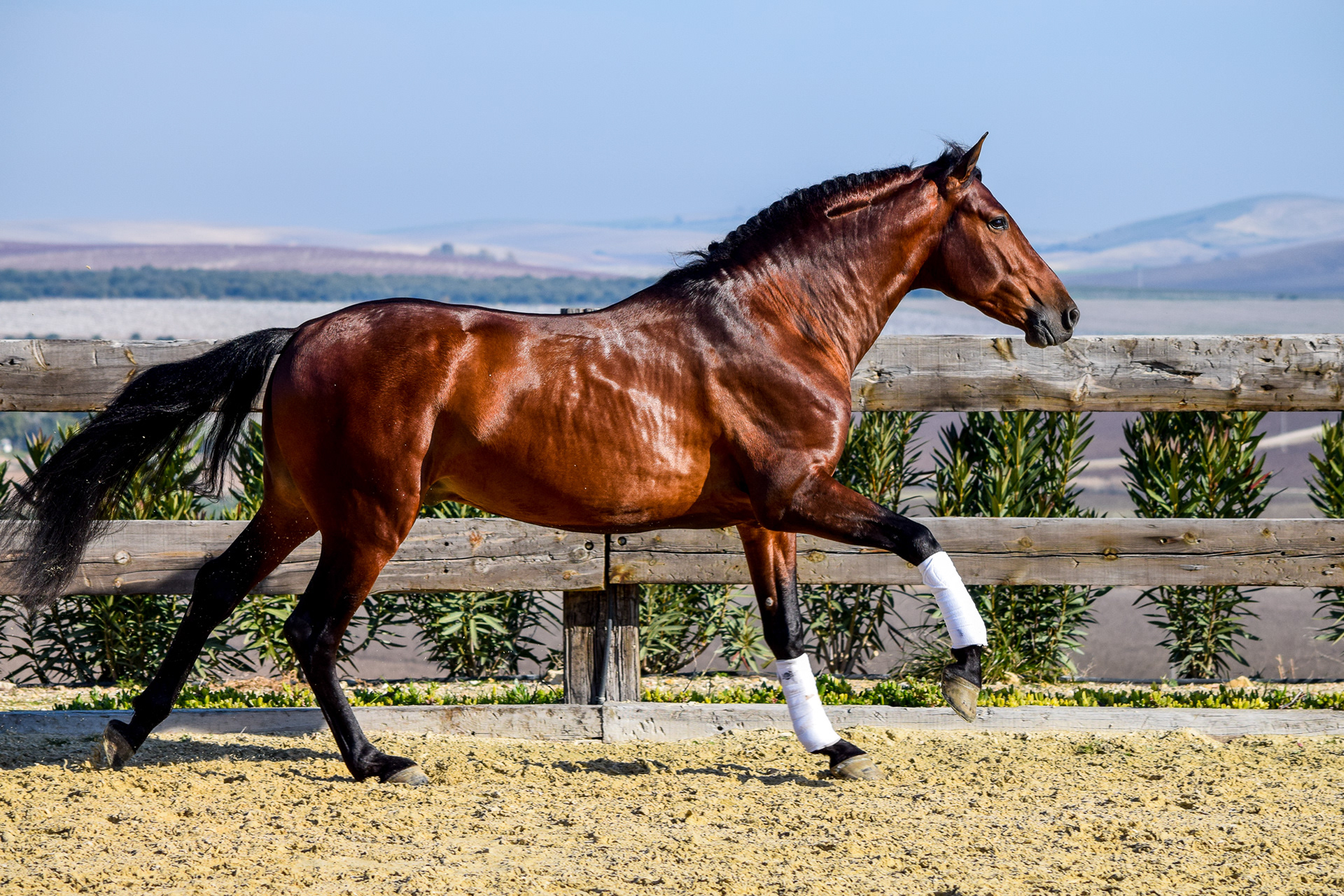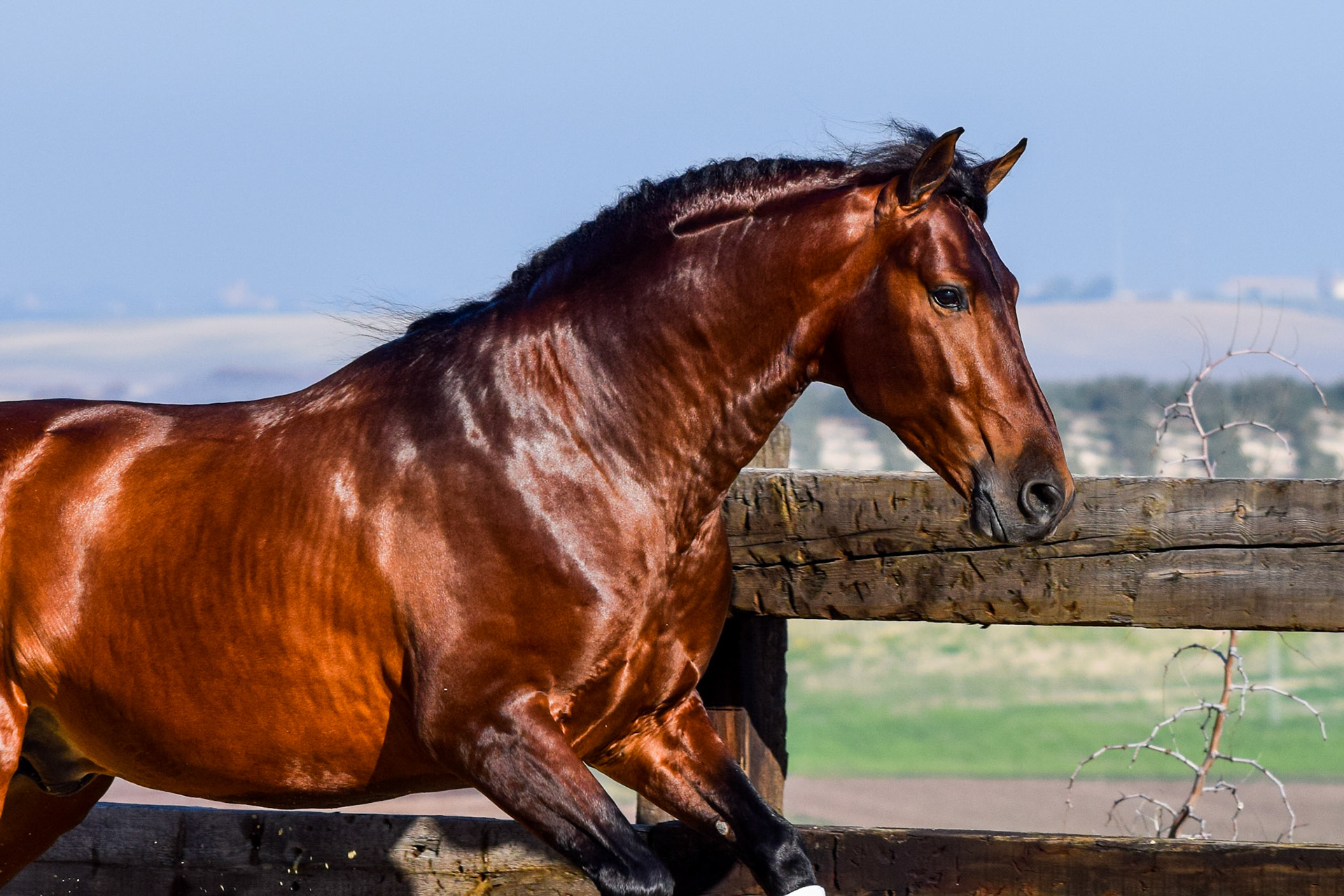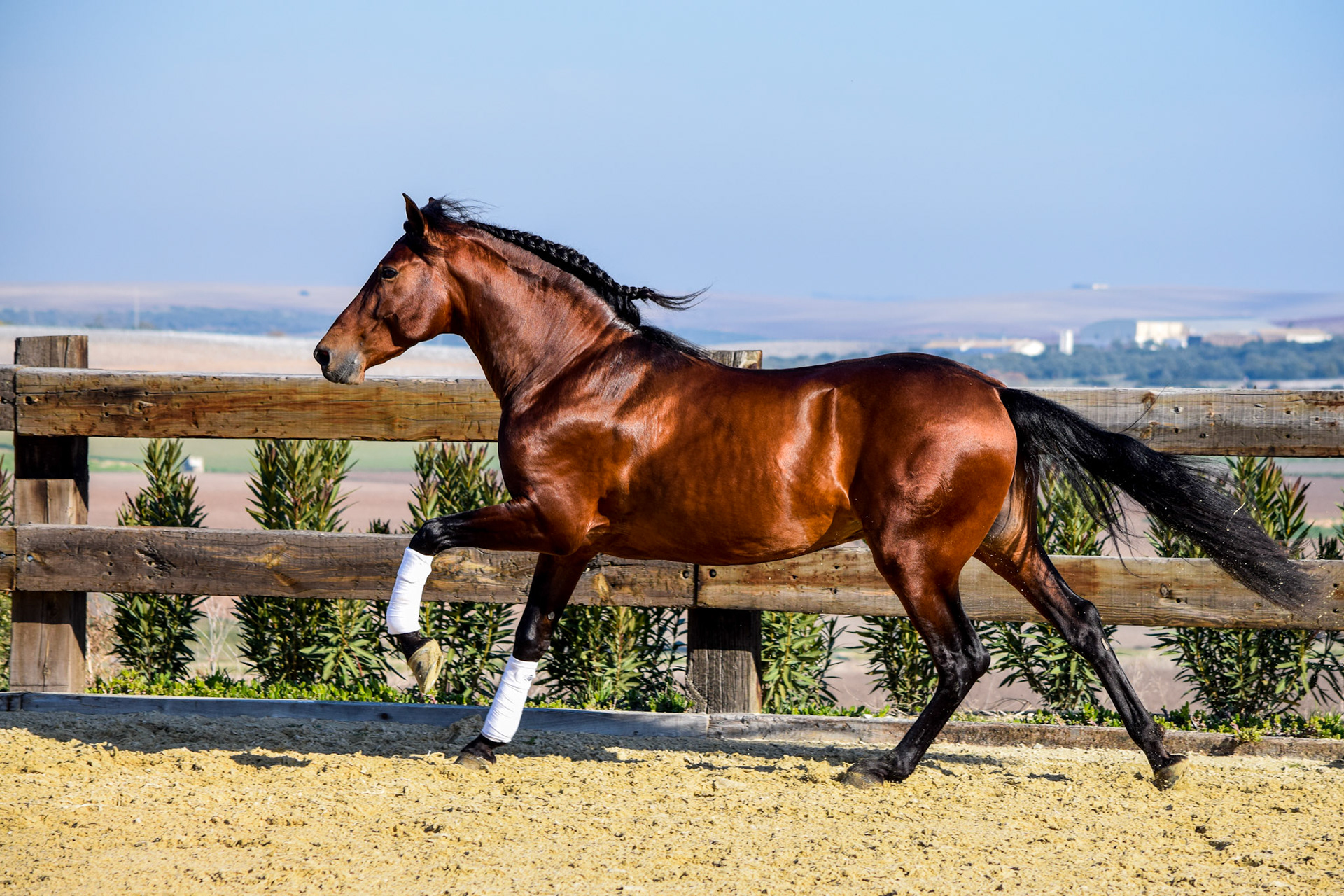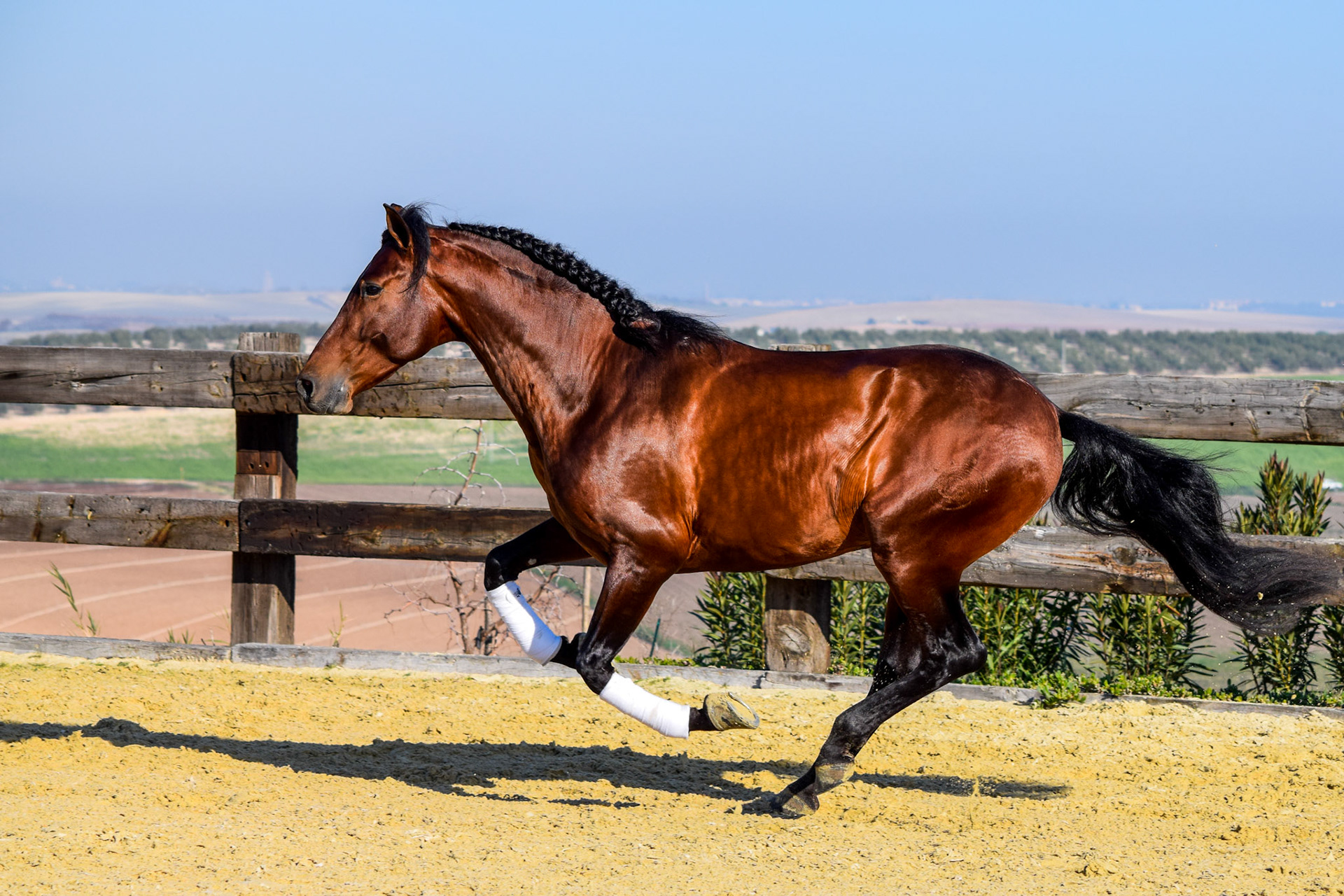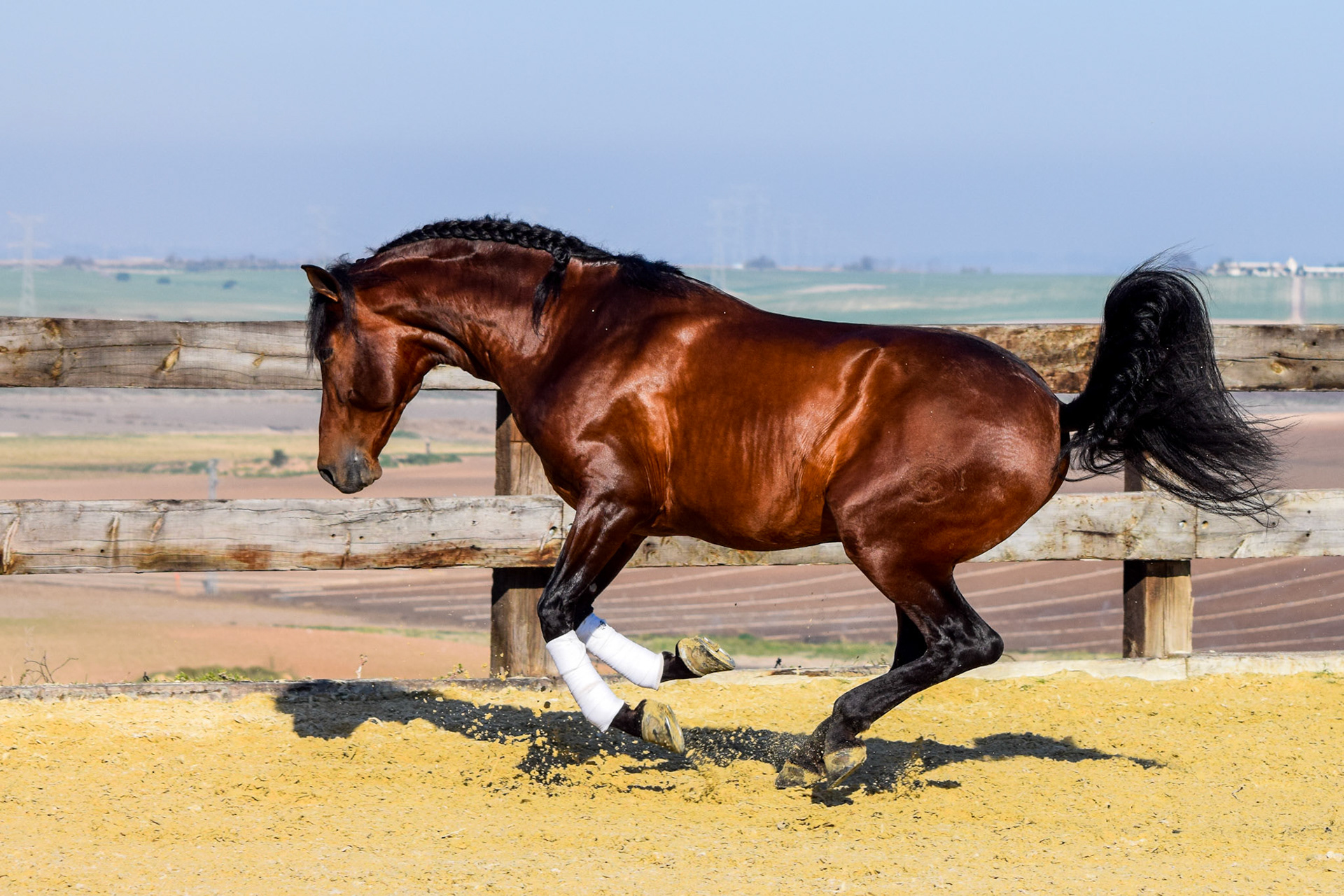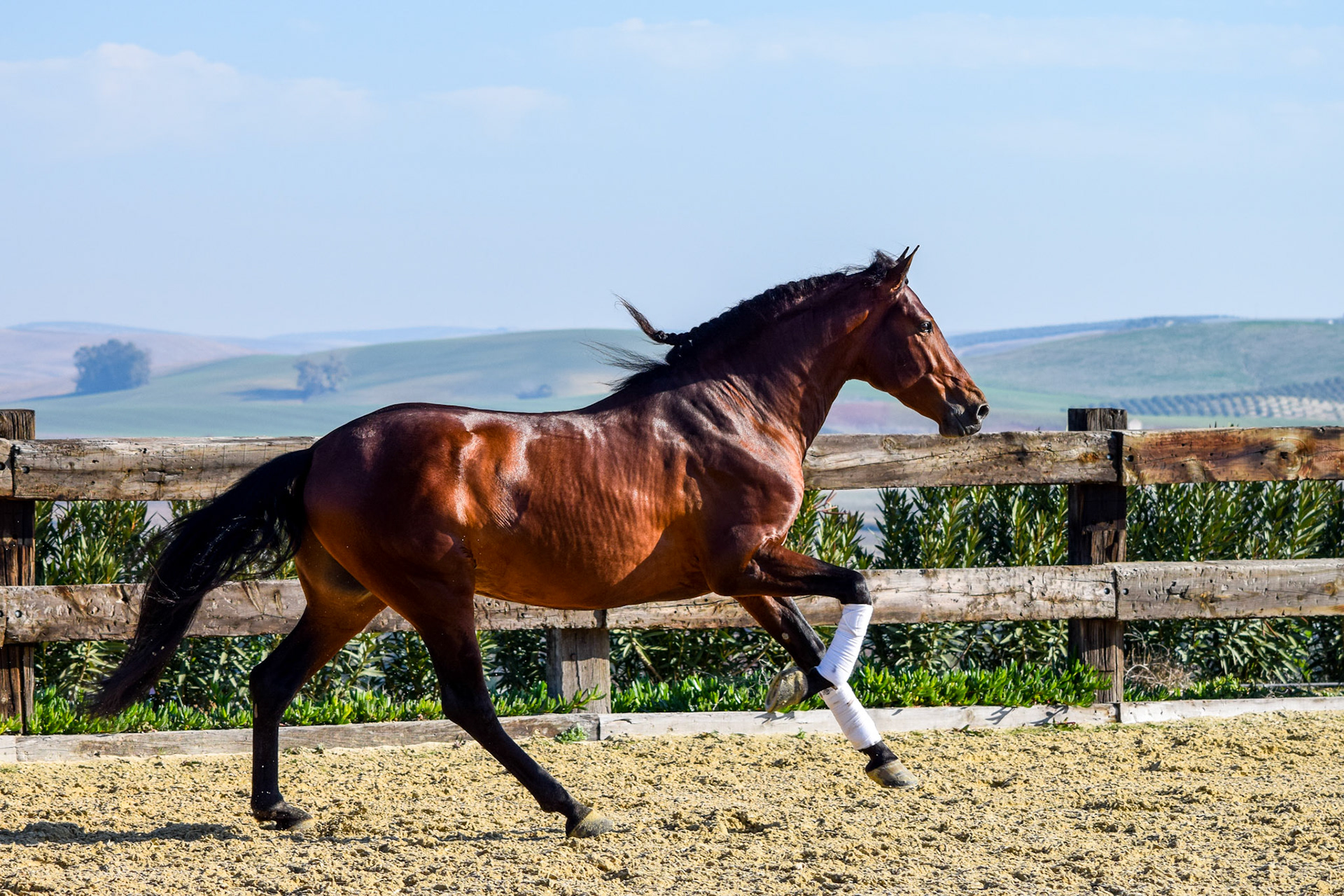 Alpha Real (Fer Bulería x Gramola), Pura Raza Española Stallion, 4 years. Born 2014, Yeguada CavalReal. Purebred Spanish stallion (PRE Andalusian).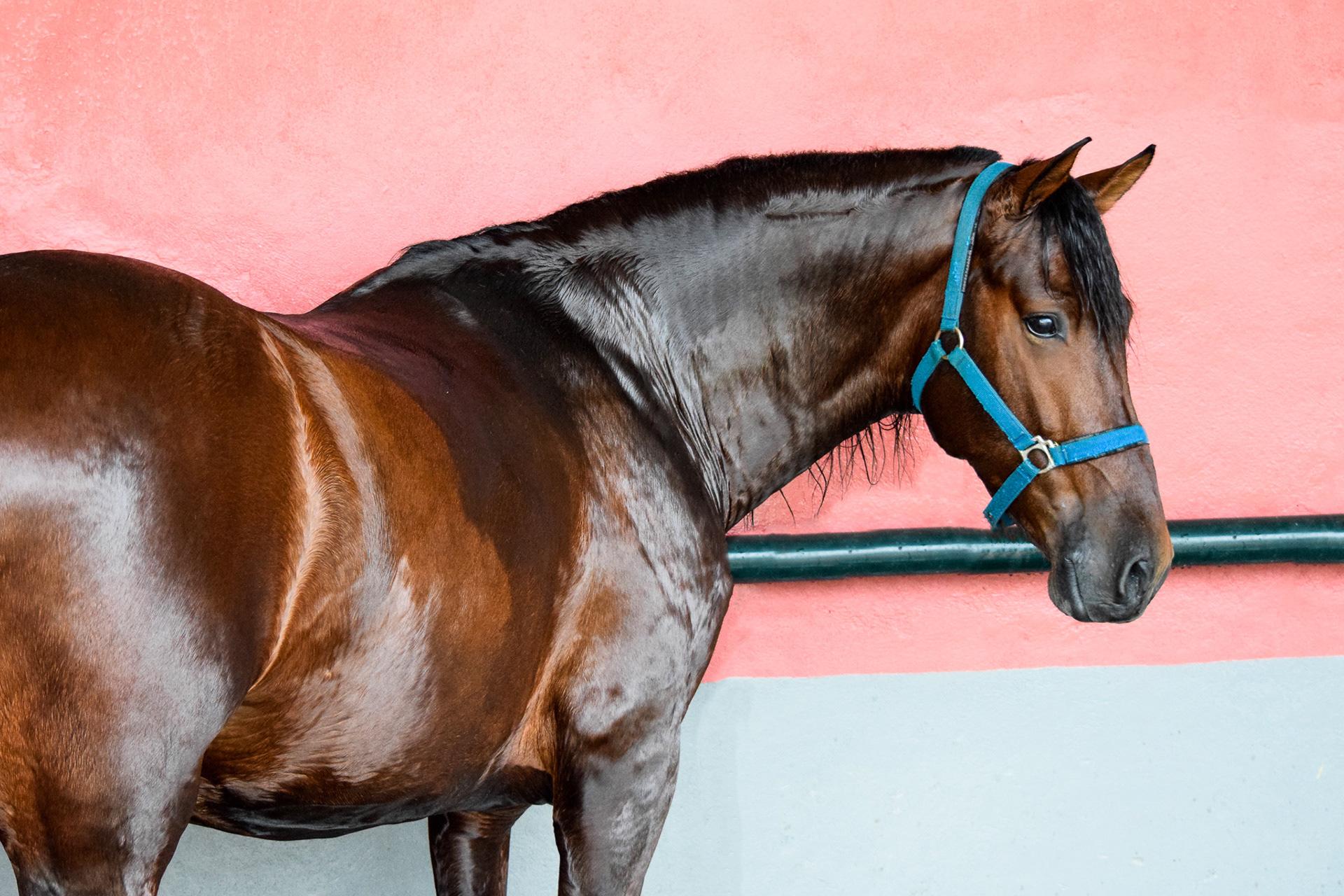 Elegant PRE dressage horse with much expression and excellent movements. Alpha has three very good gaits; an excellent canter, very good trot with powerful back-leg action and a good walk. Excellent sport horse proportions with a strong back, very good legs and hooves.
Character: Typical of the Fer Bulería offspring, Alpha Real is a very kind, sensitive and gentle soul, at the same time as he is very energetic and loves to work. Just like his brothers and sisters, he is very easy to handle, both in the arena and in the stable. He has a big and generous heart, and learns easily.
Son of Fer Bulería, Reserve Champion of Spain.

Recommended for FEI dressage competition, for either a professional or amateur rider.